Mounting a small TV onto the wall is actually much easier since they are lighter and don't take up as much space. 
That being said, you do have to consider certain factors when you are mounting a smaller TV to the wall.
Quick summary
In this post, we will discuss how you can safely and quickly mount your small TV to the wall. We will also discuss the pitfalls associated with it that you need to watch out for. 
Furthermore, we will also list the tools and supplies you will need to get the job done easily. 
So without further ado, let's get into it. 
Tools and Supplies Needed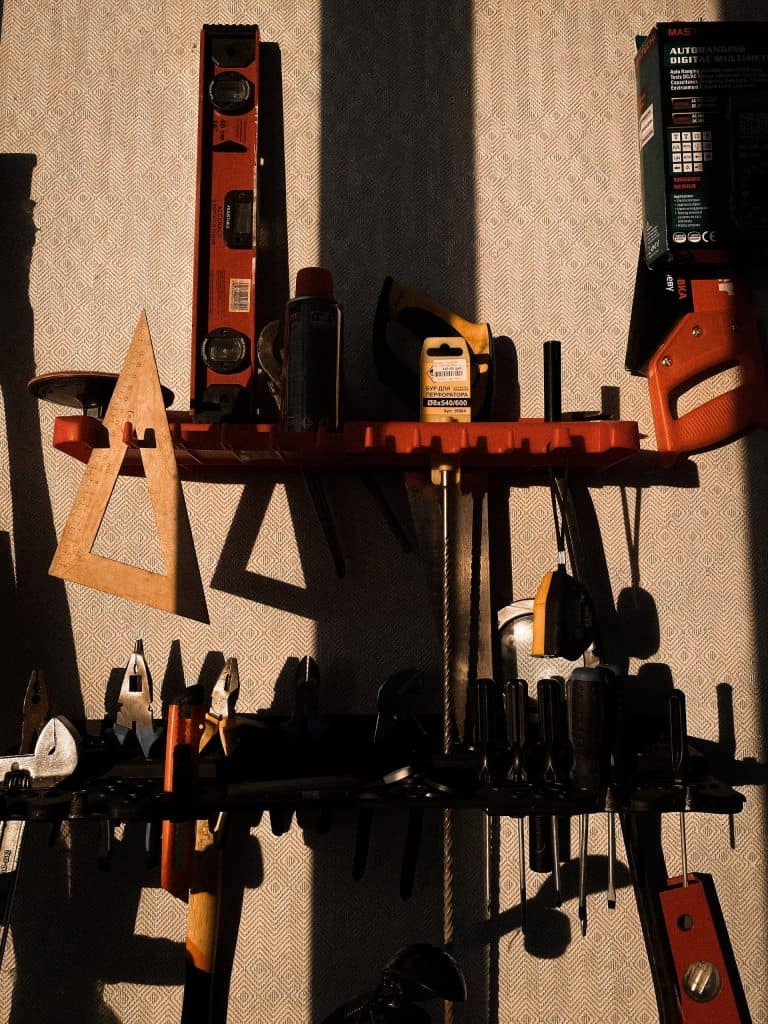 In all of our instructional posts that require tools and supplies, we tend to list them first. 
The reason for this is that we also highly recommend that you gather all of the tools and supplies first before you start the job. 
This is something we recommend for pretty much any DIY work you do; Not just wall mounting. 
It's a good idea to do this because if you gather everything first and have everything on hand, the installation process will be much smoother and more efficient. 
On the other hand, if you don't have everything gathered, you'll have to stop the process and acquire the next tool for every next step. 
The tools and supplies you will need to mount your small TV are: 
A pencil or marker

A wall-mount 

Drywall anchors (if your wall does not have studs) 

A level

A screwdriver or a socket wrench

A drill

Assorted screws and bolts (that you received from the wall mount) 
Take your time and gather all of the required tools and supplies first. Once that's done, you can move on to installation. 
How to Mount a Small TV on the Wall? (Step-by-Step Guide)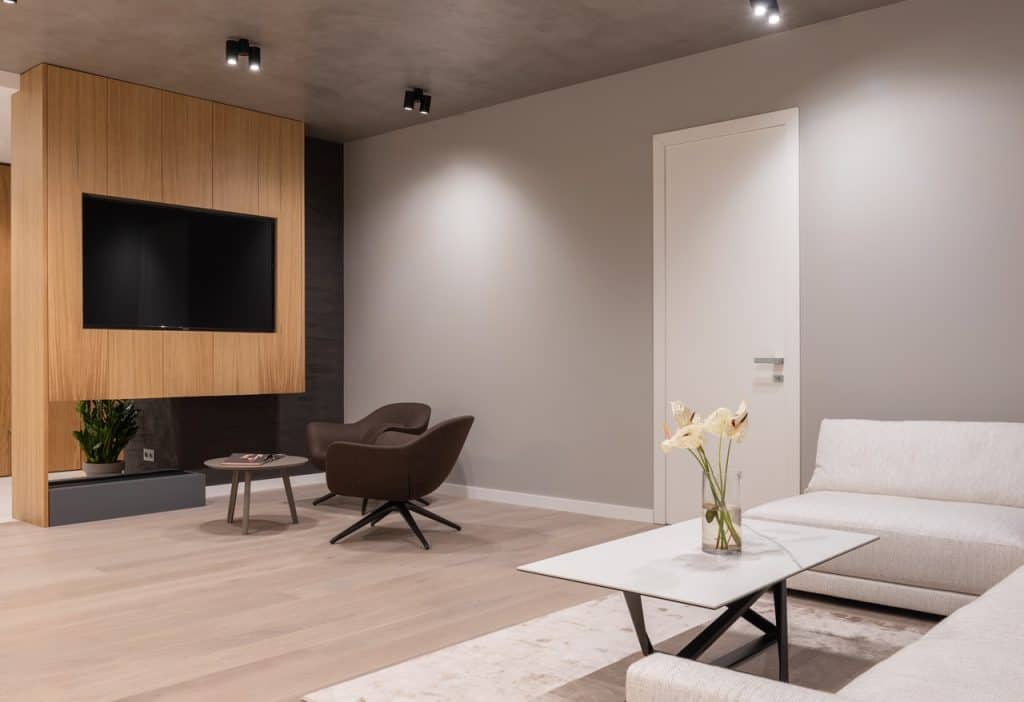 When it comes to a smaller TV, you have to be careful about the height you want to mount it on. 
In most cases, you want the center of the TV to be equal to your resting eye level. For most people, the resting eye level when they're sitting is 42 inches from the floor. 
If you have a smaller TV (20 – 40 inches), then it will be mounted much higher from the floor than larger TVs (above 40 inches). 
Follow these steps to successfully mount your small TV to the wall: 
Step 1: Before you try to do any construction work that involves tools, you must first decide where you actually want the TV mounted. 
Identify a spot on your wall that would work well for you. Some factors to take into account are whether or not it's near a power outlet and whether or not you'll be able to comfortably watch it. 
As long as you check those two boxes, you're good to go.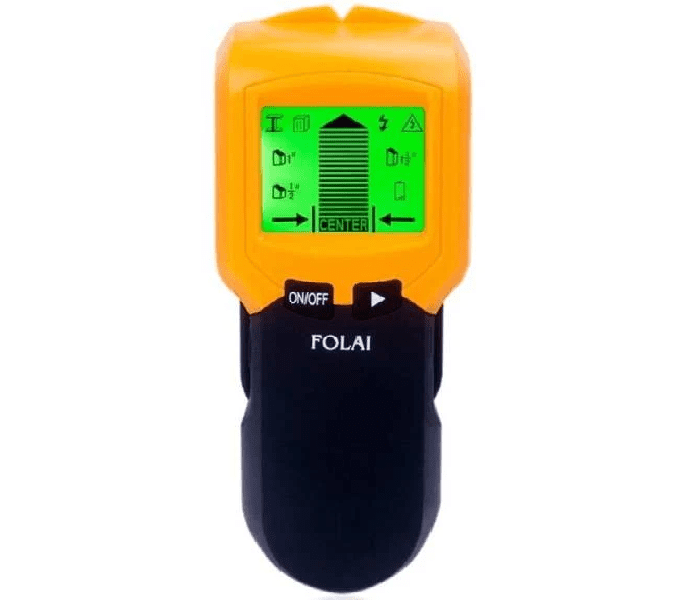 Step 2: After you have identified and chosen an appropriate spot to mount your small TV, you must identify the locations of the wooden studs at that spot. 
Wooden studs can be easily identified within walls using a stud finder. 
Take your stud finder and use it to identify the locations of studs in the wall. 
For larger TVs, at least two studs are essential. However, for smaller TVs, you can definitely get away with mounting it onto just one stud. 
However, if it's possible to install the smaller mount into two studs, you should definitely do so. 
Once you have found the locations of the studs, mark them with a marker or pencil. 
Step 3: Next up, take your TV mount and hold it up to the wall where you intend to install it. 
It's important that the screw holes of the TV mount align with the locations of the studs you have identified in the wall. 
If the mount installs onto one stud, that's fine. Otherwise, you'll have to install it between two studs. In the latter case, make sure it's properly aligned. 
Once the mount is aligned on the wall, use a marker or a pencil to mark the locations of the screw holes.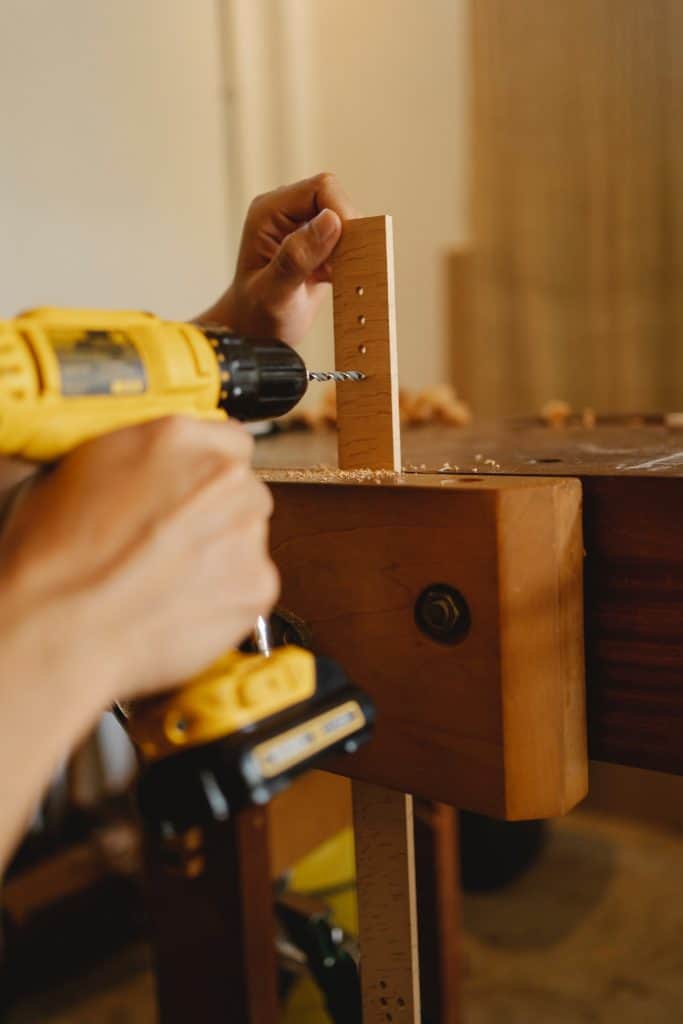 Step 4: Use your drill to drill holes at the screw hole locations you marked in the last step. 
Please note that for Drywall, you can use any standard drill. You don't need a high-impact drill. 
Make sure to be gentle when making the holes because if you apply too much force, you can risk damaging the wall. 
Step 5: Once the holes have been made into the wall, you are ready to install the mount into it. 
Take your mount and hold it up against the wall so that the screw holes and the holes you have made in the wall align. 
Next, use a screwdriver to screw in the mount to the wall. Be sure not to over-tighten as that can damage the TV mount as well as your wall.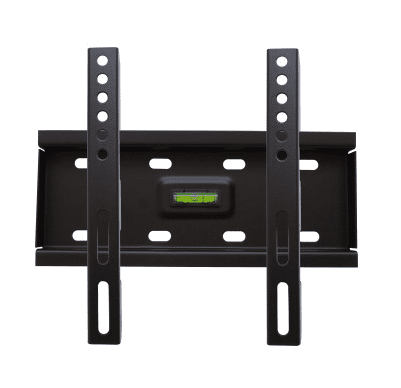 Step 6: The TV mount has now been securely installed onto your wall. Now, you can consider mounting your TV onto it. 
The process for this is fairly simple but it can vary due to the slightly different mechanisms of different manufacturers. 
We highly recommend that you read the instruction manuals for both the TV mount and the TV before getting started. 
In most cases, you will need to screw the TV into the mount using a screwdriver or a socket wrench. 
The screws you will use to attach the TV to the mount will be provided with the mount itself.
Step 7: After you successfully install the TV, it's important to check whether or not it has been properly installed. 
You can test this by simply holding your television and shaking it slightly. If it stands firm, that means you're ready to go. 
However, if it wobbles a little too much for comfort, then that means that one or more screws are loose. 
If this happens, you will need to check all the screws again to see which ones are loose. Tighten them and you're all set.
Mounting a smaller TV to the wall is actually much easier since you can do it all by yourself. 
Since they are lighter, you can easily get away with holding them onto the wall and screwing it in. 
If you have any more questions about installation, please let us know in the comments below.