If you want to replace your flat-screen TV with a curved screen TV, it is important to know if it will fit your wall mount. 
There are some key differences to mounting curved TVs on different TV wall mounts.
Quick summary
By the end of this article, we will discuss the following things:
How to mount curved screen TVs on a TV wall mount?

Important tips

Frequently asked questions
Let's get started.
How to Mount a Curved Screen TV?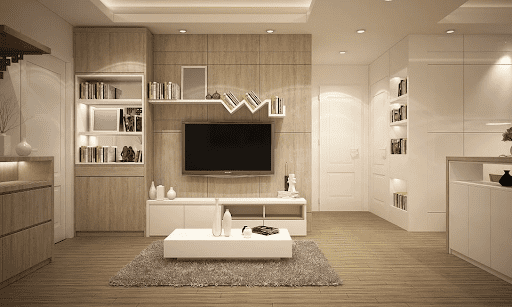 There is good news and bad news for you if you are planning to mount your curved TV on a wall plate. 
The good news is that you can do that with a regular flat-screen TV wall mount.
The bad news is that you can't wall mount a curved TV if it is from the first generation. 
Why can't I wall mount a first-generation curved TV?
The problem is that brands like Samsung or LG simply didn't put any wall mounting brackets in the TV's design. So, even if you want to mount it, you can't do it. 
Sadly, there is no other way around it either. You just have to use it with the default TV stand and place it on your entertainment hub.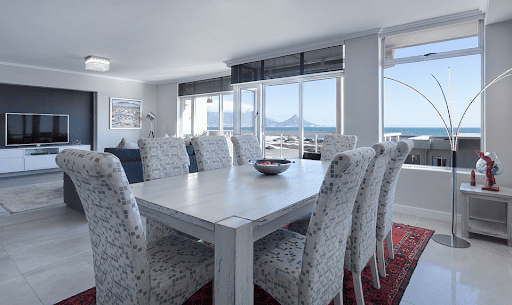 Can I mount any other curved TV on my TV mount?
Yes, you can but there are still two factors you need to keep in mind. 
First, you need to check the VESA pattern of your curved TV and your wall mount. 
Second, you have to make sure that there is enough space for you to reach back and tighten the screws of your wall-mounted plate.  
After you have made sure that you have all the things you need, it is time to get started with the mounting process.
Here's a step-by-step process for you to follow.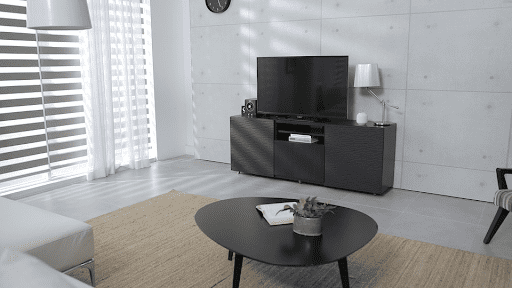 Clear the space beneath and around your entertainment hub. It is important to have enough space for you to easily move your TV around and adjust it according to your need. 
Curved televisions take up more space compared to regular flat screens due to their increased surface area. 
Check the wall studs and the mounting holes to determine their right viewing angle. Since curved TVs are designed to provide the optimal picture quality, it is important to keep them in the center. 
If your entertainment hub isn't in the center of the room. You can get a special mount with a swivel base to help you with adjusting the TV.
Take the TV bracket and carefully install it with the respective mounting holes. Make sure that the bracket is attached properly and doesn't show any movement.
After you attach the bracket arm, carefully pick up your curved screen and mount it on the wall bracket.
Once the screen is mounted and plugged in with the rest of the home theater, make sure that the viewing experience is identical from all angles. 
If it is not, you can move the screen left or right to find the sweet spot. 
Important Note: While you adjusting to find the right immersive experience, never pull it from one single side. Always use equal force from both sides to move it.
If you apply force to pull or adjust the TV angle, it might harm the wall mounts.
This is all you have to do in order to hang your curved screen on most TV mounts. 
However, you need to read the instruction manual to know which curved TV wall mounts are suggested by the manufacturer. 
This isn't the case with flat-screen TVs since they can be mounted with the help of any conventional TV mount. But there are some special TV mounts for curved screens. 
Why You Should Mount a TV on the Wall?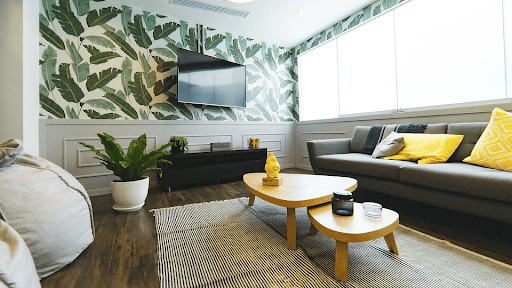 This question is often asked by people when they are organizing their first home theater. It is understandable that the TV stand is meant to enhance the look of your curved screen.
But it often restricts the immersive experience for the entire audience. For example, a Samsung OLED television is designed to deliver an identical IMAX experience. 
Why do I need a mount for it?
In order to find the right angle for the curved television, you have to tilt and swivel the screen. This is only practical if you attach your television with a wall mount. 
This way, you can install your television on other mounts without worrying too much about the viewing angle. Because you can adjust it easily after installation. 
What if I have a large television?
For larger TVs, they have to be mounted in the center of the room. There are no other ways to achieve the right experience. 
Mount with tilt and swivel options can help but to a certain extent.
There are two types of TV wall mounts you can use for your curved TV.
A fixed wall mount is your conventional wall mount that can't be moved once it is fixed on the wall. You have to be extra careful when placing the TV on it.
Furthermore, it allows very little to no room for tilt or swivel actions.
Motion Enabled Wall Mount
A motion-enabled wall mount comes with an extendable arm. It allows you to easily place your curved screen and screw it in.
Besides that, you can easily tilt and swivel your screen as well.
Important Tips to Remember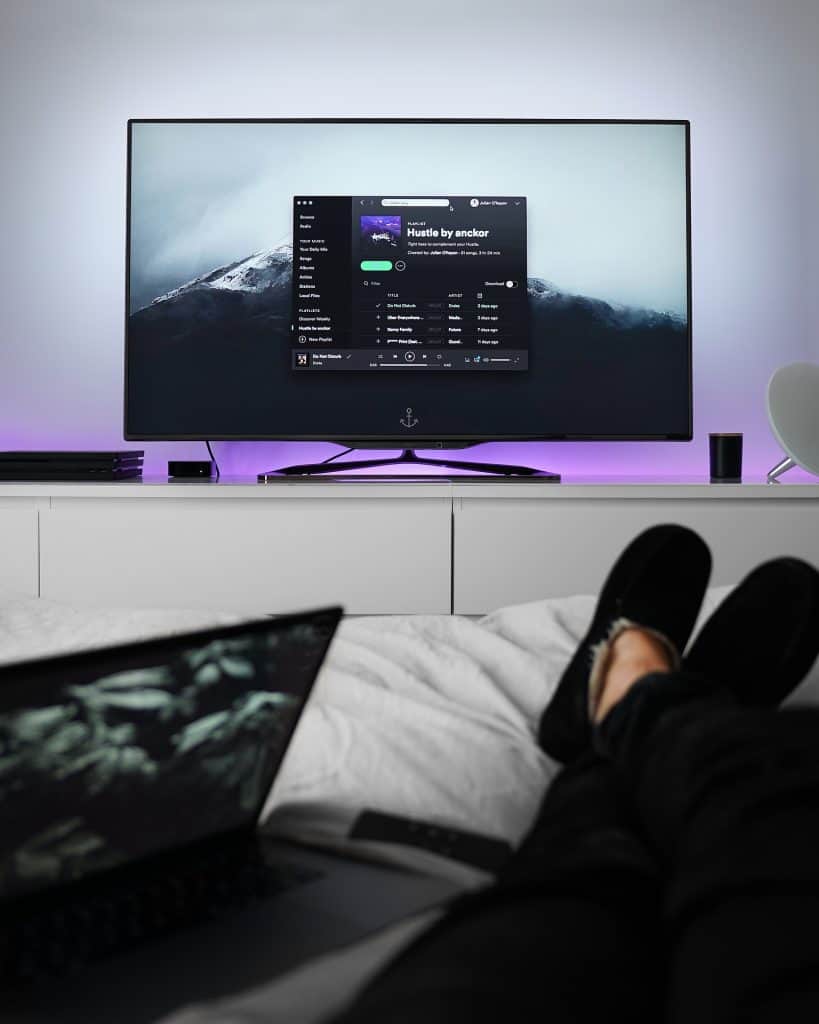 Here are some important things you should keep in mind while mounting your curved television:
Always read the manual beforehand to determine the VESA-compliant features of your television.

Curved screens are viewed best when placed in the center of any space. This is due to their unique design.

If you are mounting a TV for the first time, it is good to consult a professional. 

Many professionals prefer using a wall mount with an adjustable arm. It will allow you to easily mount and adjust the screen.

Always wear gloves while handling metallic objects. This reduces the risk of any potential static current.
Let's look at some of the frequently asked questions from around the web.
Frequently Asked Questions
What tools do I need to mount my Samsung TV?
Apart from the standard tools that are used to screw in the necessary components, you don't need anything extra.
Although, you might need a helping hand to adjust the TV.
Is it necessary to read the manual?
Yes, you should always read the user manual that comes with your TV. It has a list of all the VESA-compliant mounts you can use to fix your TV on a wall.
Do I need a full-motion mount for curved TVs?
Full-motion mounts are generally used to hang TVs from a ceiling. 
For curved TVs, it is highly preferred to use wall mounts due to their large size and weight.
It is quite simple to mount a curved TV and enhance the overall look of your entertainment system. But you always have to be careful about some basic things.
You should always consider buying the right mount for your TV to get the best viewing experience.
A lot of professionals prefer using a mount with an extendable arm. This way, you can easily set up and adjust it according to the orientation of your room.
We hope these tips and tricks prove to be beneficial for you.
Do let us know which mount you use for your curved TV.