Swivel wall mounts can be a great option to mount your TV since they provide flexibility in terms of motion. 
That being said, swivel mounts can definitely be fairly expensive. That's why, in this post, we will discuss how you can make a swivel mount of your own. 
Quick summary
In this post, we will provide step-by-step instructions on how you can make a swivel TV wall mount of your own with ease. 
We've provided a list of tools and supplies you will need as well to effectively get the job done. 
So without further ado, let's get started. 
Tools and Supplies Needed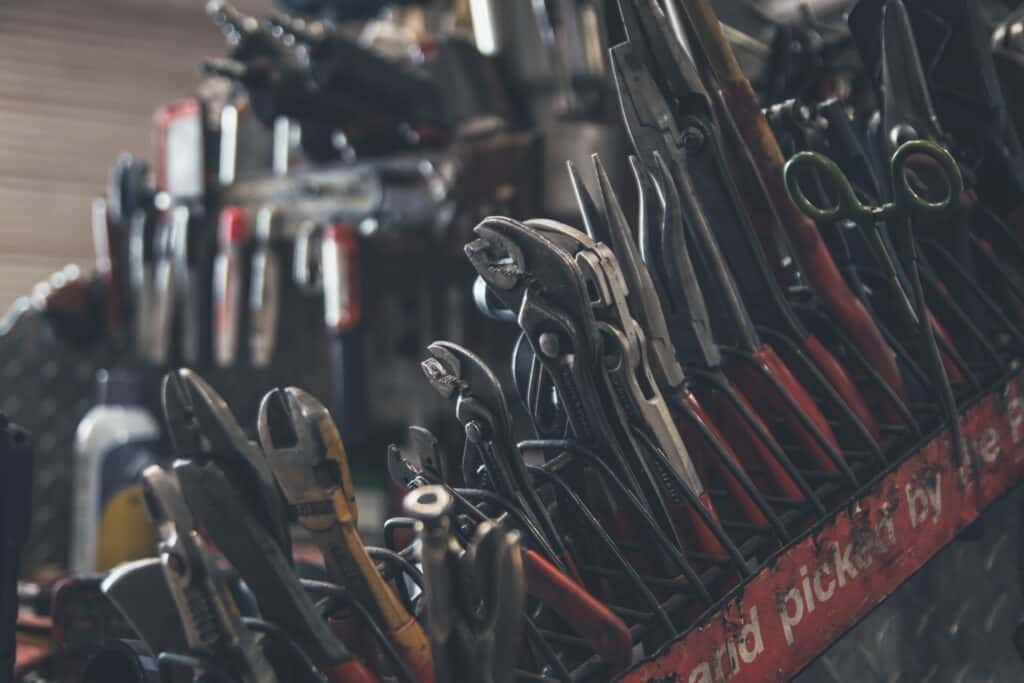 Before you start the installation and construction process, it's a good idea to gather the tools and supplies needed for it first. 
Especially when it comes to a more complex job like this, you'll thank yourself if you spend time gathering the tools and supplies first. 
This is because if you have everything on hand, it will save you a ton of time and make the process much more efficient. 
If you didn't have all the tools on hand and ready to go, the process would be halted every time you needed another tool for the next step.
The tools and supplies required to make a swivel TV mount are: 
A level

Swivel flange nuts

Assorted screws and bolts (that you received from the wall mount) 

A screwdriver or a socket wrench

A drill

A pencil or marker

Steel tubing 

Plywood 

A helper

A wood saw

Lag bolts 
Once all the tools and supplies have been gathered, you can continue with the construction and installation process. 
How to Make a Swivel TV Wall Mount? (Step-by-Step Guide)
As long as you pay close attention to the measurements and follow the instructions carefully, you will find that making a swivel wall mount is not that difficult. 
Follow these steps to make a swivel TV wall mount: 
Step 1: Decide on the location where you want the swivel TV wall mount to be installed. 
Please note that this location will have your TV mounted on it so you must decide on the location with that in mind. 
First of all, the location should be near a power outlet. Secondly, it must be at a location that allows you to comfortably watch TV. Hence, it should have a fair amount of space in front of it for you to sit. 
Once a location has been decided, you can begin work on it. 
Step 2: Take your piece of Plywood and cut it down with a saw so that it's appropriately sized to be a mounting plate for the swivel mount. 
The piece of Plywood should be long enough so that it can attach to at least two studs in the wall.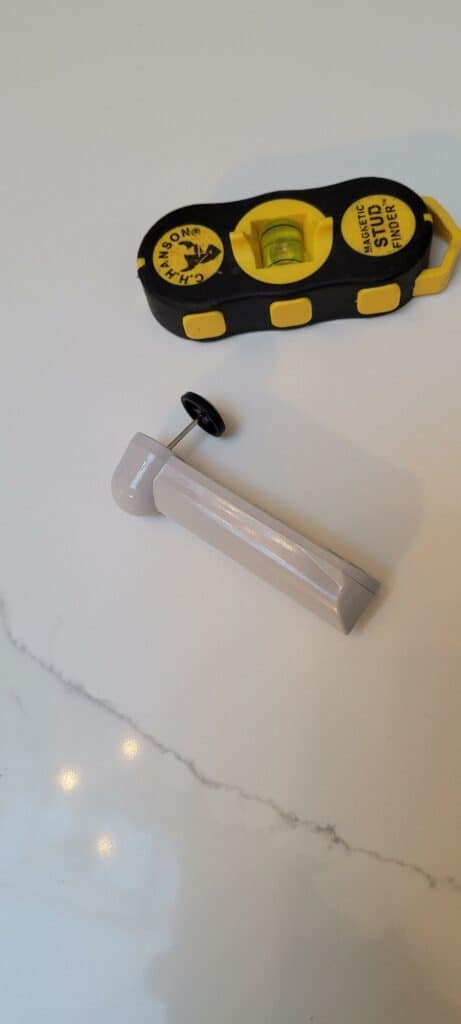 Step 3: Use a stud finder to find the locations of the studs in the wall. Depending on the model and manufacturer of your stud finder, it will either beep or flash or give some other indication when it finds a stud. 
Identify at least two studs next to each other and mark their locations on the wall with a pencil or a marker. 
Step 4: Screw the Plywood into the wall at the locations of the two studs that you marked in the last step. 
You can securely screw in the Plywood using toggle bolts for maximum security and safety. 
Step 5: In order to make the articulating arm, you will need to attach the steel tubing to each other with swivel flange nuts. 
Ideally, the piece of tubing closest to the mounting plate should be 12 inches while the next piece of tubing should be 10 inches.  
Connect the two pieces of tubing with swivel flange nuts. This will allow them to swivel and rotate.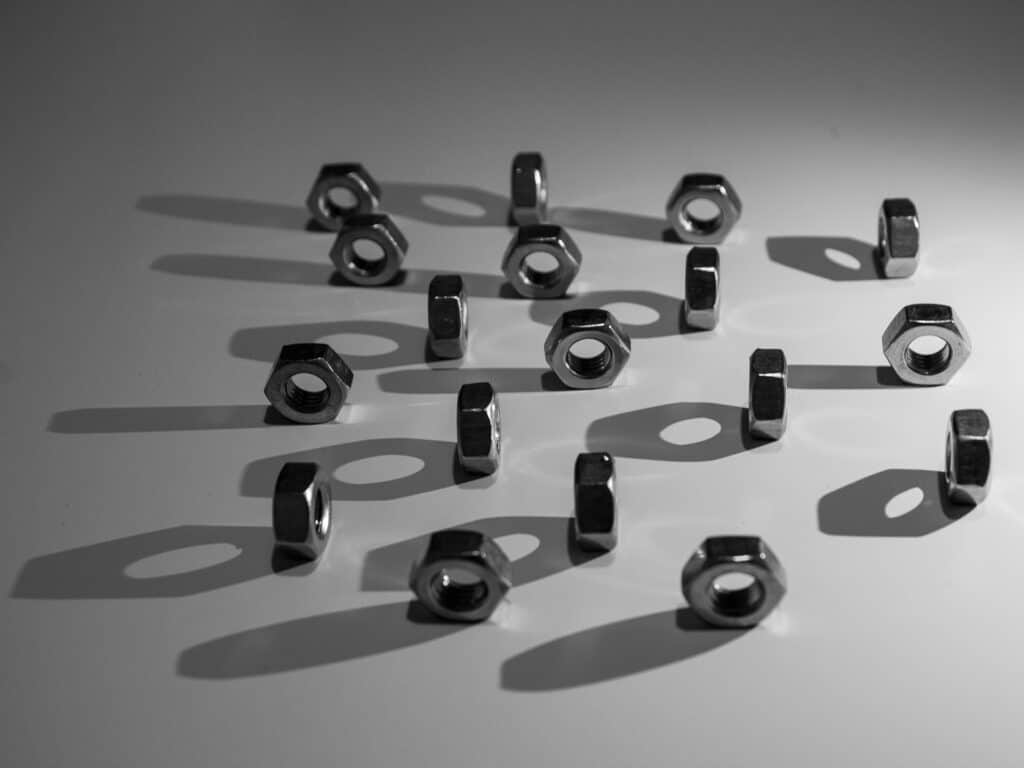 Step 6: Attach the 12-inch piece of steel tubing to the mounting plate using a drill and lag bolts. 
Step 7: Once the two pieces of tubing have been successfully attached to the Plywood, you're halfway done. 
Try to move the arm around to check if it's working properly or not. The level of swivel and rotation should be calculated and controlled. 
If you feel that the arm is too wobbly or unsafe, then you may have to go back and tighten all the screws and nuts again. 
It's important that you perform this safety check before you mount the TV onto the arm.
Step 8: Attach another piece of Plywood to the 10-inch piece of steel tubing using lag bolts and a drill. 
Once the piece of plywood has been successfully attached, make sure to test it for stability. 
You can easily do so by gently holding the piece of Plywood and moving it about. 
The piece of Plywood should move the arm smoothly and it should be one big movement. If individual pieces are wobbly or moving too much on their own, then that means that not all screws have been properly tightened. 
In this case, you'd have to identify the loose screws and tighten them again until everything moves smoothly and securely.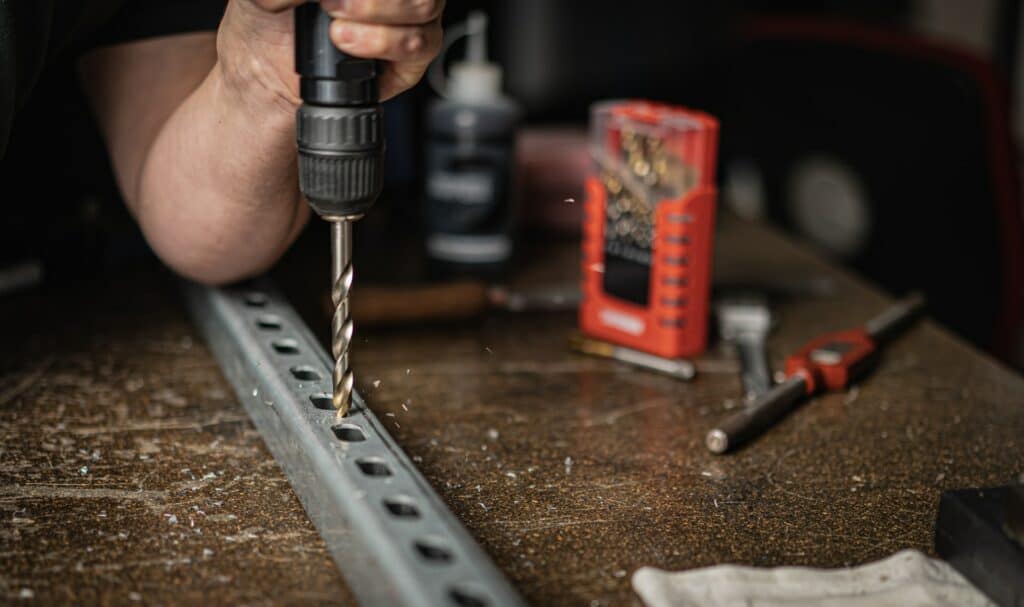 Step 9: Ask a helper to hold the TV up to the piece of Plywood which will now serve as the mounting plate for your TV. 
Screw the TV onto the piece of Plywood using a drill and assorted screws and bolts. Since you're constructing a wall mount by yourself, you'll have to buy these screws separately. 
We recommend that you observe the back of the TV and its mounting holes and then go out to buy the appropriately sized screws for it. 
Make sure not to over-tighten when you are screwing the screws into the TV. It can be very tempting to drill it all the way in but that can seriously damage the back of your TV. 
Once you drill it in, your DIY swivel wall mount is pretty much ready to go. 
This brings us to the end of our post on how to make a swivel TV wall mount. 
As you can see, the process is not nearly as complicated as it may seem at first. As long as you follow the instructions provided above to a T, you'll have your swivel wall mount ready to go in no time. 
If you have any more questions regarding the process, please let us know in the comments below.