One of the best things about modern TVs is their slim and flat body that can be mounted anywhere easily. TV mounts have made life so easier, they free up a lot of space and allow maximum area for use. 
However, it is important to invest in a good TV mount because all of them are not of the same quality. This guide will help you to look into all the factors of a good TV mount. 
Without wasting time, let's get into it.
This guide includes all the necessary information and factors to consider before buying a TV mount for your space. 
It includes the difference between a fixed TV wall mount, tilting TV mounts, motion TV mounts, ceiling mounts, and a full-motion mount.
The Different Types of TV Mounts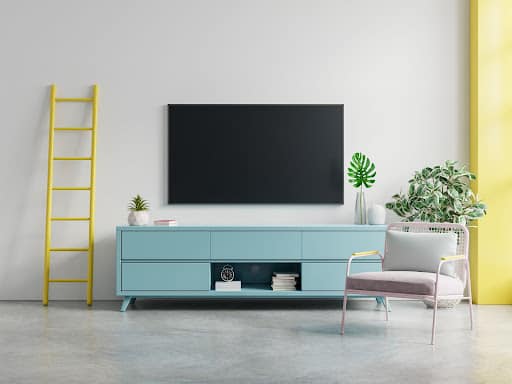 When you know the different types of TV mounts, it can be easier for you to pick one that best suits your needs. This is a very important factor when you install most mounts.
Fixed mounts do not offer you much mobility and adjustments to the TV. It's like a picture frame on the wall. You cannot bring the TV close or change its angle.
Tilting mounts are great because they give you the option to tilt the screen and reduce glare. Although in most cases the screen size determines what tilting mount you will buy. 
It can move size to size and you need to keep the stroke width in mind. 
A full-motion mount lets you move the TV screen side to side and at different angles. This sort of bracket is a great idea if you need your TV extended every now and then. It works best over a fireplace. 
Ceiling mounts attach the television to the ceiling through an arm. You do not need to follow a VESA pattern when installing the mount in the ceiling. These give a corporate look to the room and are more preferred in offices. 
However, if you lack room on the wall, you can definitely get these installed.
If having your TV wall mounted does not appeal to you, then you can opt for TV stands. They provide stability and are easy to assemble. 
You need all the necessary hardware to set up a TV stand and mount a TV onto it. If you don't have much furniture in the room, then it is a good option as opposed to a wall-mounted TV.
What TV Mount to Buy - Buyers' Guide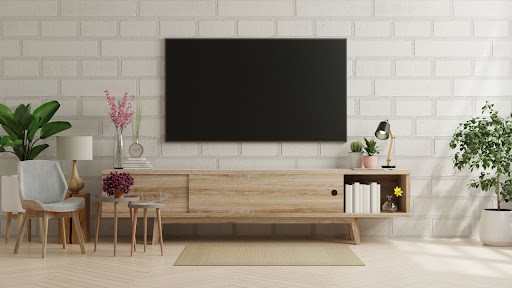 We understand that you might be confused about what TV mount to choose when there are thousands of options. 
Therefore, it is important to identify your needs and what you like. Some of the factors that can help you narrow down your options are as follows:
1. Browse the Best Sellers
Websites and stores like Amazon, Walmart, Target, Home Depot, etc have best sellers in every category. You can look into them and then shortlist the best-reviewed and best-selling TV mounts. 
Moreover, you can go to physical stores and check the TV mounts in person. This will further help you narrow down your options.
2. Check your TV's Specification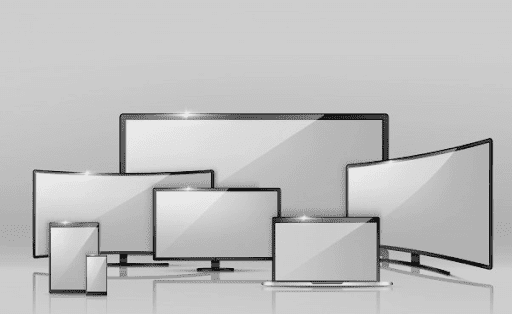 It is the most important thing to consider before purchasing your TV mount. Your TV mount should be compatible with the size and weight of your TV. 
Moreover, if you get a TV mount of size compatibility of 36" and use it for a TV of 65", there is a high chance your TV will crash into pieces. 
Tip: You can use VESA standards for checking the TV and TV mount's compatibility, it makes your life 10 times easier. 
Many of the TV mounts have different installation processes depending on your wall type. If you have drywall, then you need different tools and hardware. The same goes for concrete and brick walls.
Moreover, your TV mount location and wall type can help you choose a TV mount according to their requirements.
4. Choose Your Type of TV Wall Mount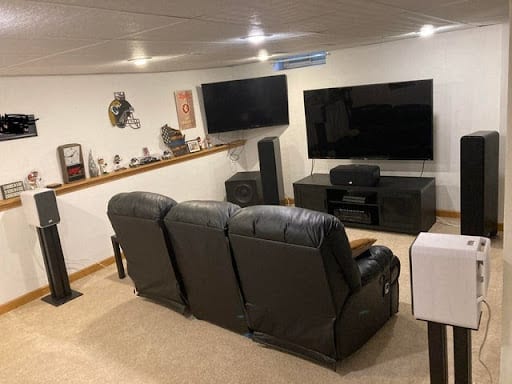 Source: Reddit
There is a wide range of TV mounts but after thorough research, we have recommended you some of the best ones.
Identify what type is best suited for you and your space. 
Fixed TV mount:

It is also known as a low-profile TV mount, it can not be adjusted after its installation. It has the lowest price and lowest installation time but has the minimum features. 

Tilting TV mount:

This TV mount provides a better viewing experience and allows adjustments in TV angles. 

Articulating TV mount:

These TV mounts are perfect for a wide range of motion and are compatible with many TV types. However, it is costly but is of great quality.  

Full Motion TV mount:

It has the widest viewing angles and flexible features. However, being the best makes it costly. It also has a complicated installation process. 
5. TV Wall Mount compatible with Wires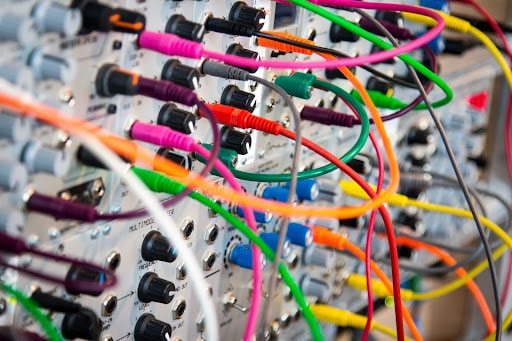 TV mounts are supposed to give a cleaner and minimalistic look. You can look into your options but we recommend going for TV mounts that are compatible with wires.
Moreover, handling wires is one of the major concerns of people, if you have multiple devices attached to your TV then you might want to invest in a TV mount that can hide your TV wires for you. 
Tip: We recommend you invest in a TV mount that is best suited for your TV and for the wire issue go for a wire cover kit or tubing for a more cost-effective approach. 
6. Choose the Swivel and Tilt of Your TV mount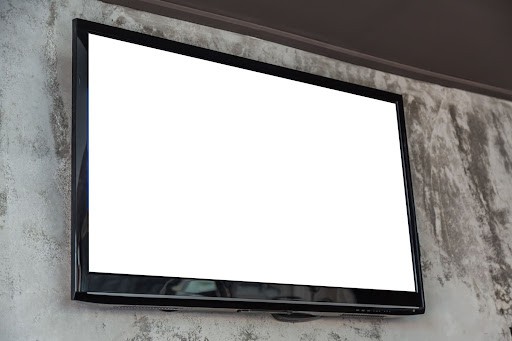 After thorough research, we found out that people usually want a TV mount that gives a comfortable viewing angle and reduces health issues e.g neck pains and eye strains, etc. 
Therefore, you should consider tilt mounts that have options to tilt and swivel as you like. It can also help in reducing screen glare.
TV mounts can cost from $25 to $500 or more, it is important to know that a high price does not mean high quality. 
Therefore, invest in a TV mount that is compatible with your TV and fulfills your needs. But if you want multiple features in your TV mount, the price might be higher than usually fixed TV mounts. 
Tip: You can purchase TV mounts in sales and discount deals, as there are installation costs as well. 
Frequently Asked Questions (FAQs)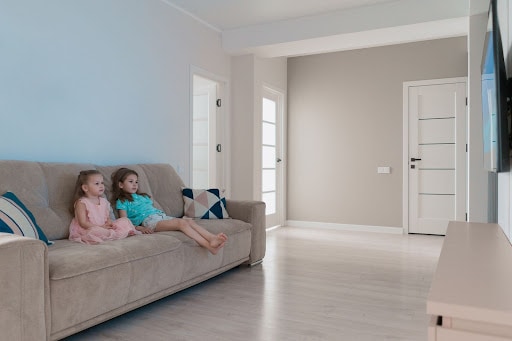 We have added this FAQs section to further help you out in choosing the TV mount of your choice. 
How to choose a TV mount?
There are multiple things to consider. Look into the type of TV mounts, type of your wall, your budget and extra accessories, etc that you might want. 
Moreover, it is better to invest in a good TV mount as it can avoid your TV from getting damaged. 
How do I know if my TV is compatible with the TV wall mount I purchased?
You should check the compatibility of your TV and TV mount according to the VESA standards. This step is recommended to be done before the purchase of the product.
However, you can still check your TV's compatibility of size and weight. 
Do all TV wall mounts fit all the TVs?
No, all TV mounts do not fit all the TVs. There are different sizes and weight compatibilities. 
Therefore, you have to make sure your TV mount is compatible with your TV, or else your TV and wall can be severely damaged.  Check the size of your TV screen and the weight of your TV before considering wall mounting.
What is VESA size?
VESA has standardized dimensions of TV and TV mounts. VESA is the video electronics standards association that offers a standard mounting pattern for a wall-mounted TV. 
We understand that it is difficult to choose what TV mount to buy from thousands of options. 
However, if you know and follow the important factors that need to be considered in a TV mount, you might choose a good one. We have compiled this guide with all the necessary information to make it easier for you.
Hope this helped you, for further queries, feel free to contact us.