A TV adds comfort and practicality to any RV, as you might want to watch your favorite show or get updated with the news. 
However, with constant traveling, you might need a secure TV mount to keep your TV from any damage. This guide will help you mount your flat-screen TV yourself. 
Read this guide carefully to avoid any mistakes. We have all the necessary information in this guide to make the installation process as easy as possible for you.
This guide includes all the necessary information you need to know:
How to mount your TV yourself.

Step-by-step instructions.

Tips and detailed FAQs section.
Guide to Install an RV TV Mount
Before we jump into the steps, it is important to know what you need to start the installation process. 
We understand that it is quite challenging to install a flat-screen TV in an RV so we have compiled this guide to make it easier for you. 
Things You to Know Before You Install TV Mount in Your RV
These are some important things you need to consider before you start your installation process. 
A standard TV mount might not be a good option, go for a TV mount specifically designed for an RV wall. 

RV walls cannot hold a flat-screen TV beyond a certain weight. Make sure that your new/old TV is compatible with RV use. 

Be sure to read the dash installation manual to determine the fixed wall surface and the cabinet space.
Tools You Need to Install TV Mount in Your RV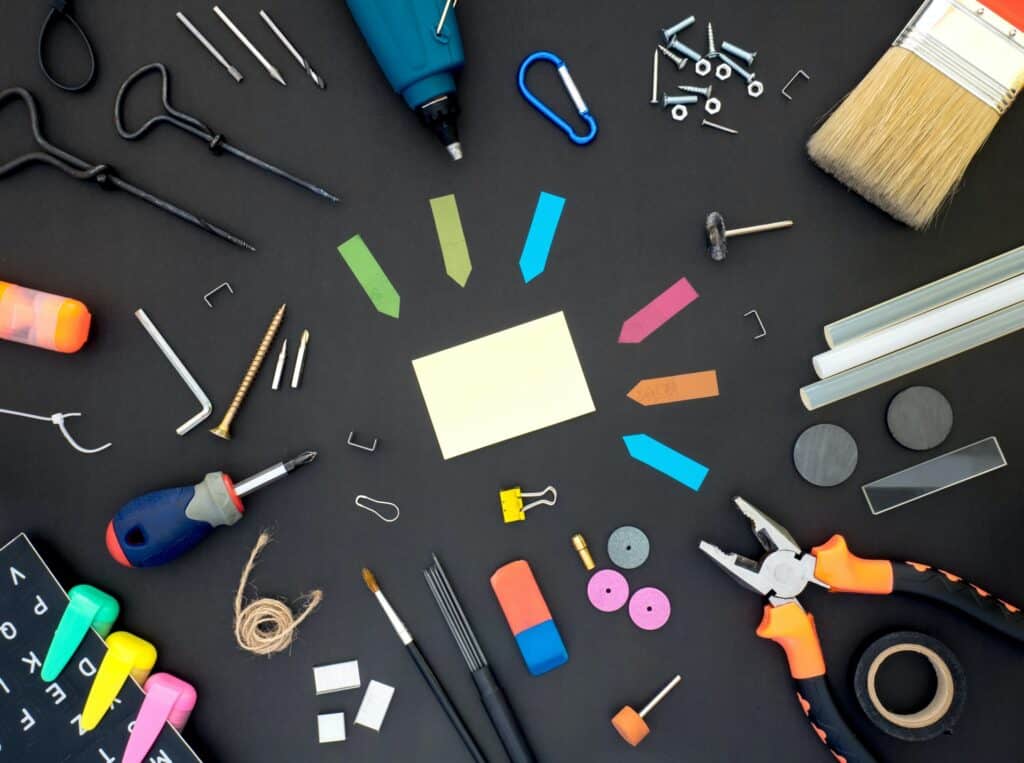 We have compiled a list of tools you might need, some are optional but we recommend them to make your installation process easier.
RV TV mount:

They are specifically designed and are compatible with RVs. They have lockable arms that hold the TV in a fixed position and avoid any vibration damage.

Level:

It will help you keep the mounting surface straight.

Measuring tape:

You can use this to measure the dimensions of your RV mount, TV mounting bracket, and your new flat-screen TV.

Stud finder:

style="font-weight: 400;"> A stud finder will help you locate holes for the wall bracket/mounting plate. It is quite crucial for flat wall mounts.

Power drill: You will need a power drill to make pilot holes in the mounting surface.
Various drill bits:

You might need different drill bits according to the fixed or tilted wall of your RV.

Pencil:

A pencil will help you mark out the RV wall you want to use to drill holes. Besides that, pencil marks can be easily removed from a plywood cutout.

Screw adhesive or masonry epoxy:

This is optional but is recommended to keep your TV secure for a longer time.

Cable covers:

It creates a neater look and helps avoid any damage to them from the RV lifestyle.
Step-by-step Instructions to Install a TV Mount in Your RV
This is the main section that will help you install your TV mount easily. After making sure you have everything ready, you can start with the following steps:
Step 1: Identify the Location for Your TV Mount 
We recommend you buy an adjustable TV mount because it helps you adjust your TV to any angle. But even with adjustable TV mounts, there is a limit to changing the viewing angle.
Why should I choose the best angle?
There are two reasons for it. First, you can't just mount a full-motion TV mount anywhere in your RV. There are specific places for the TV inside the RV.
Second, you need to save space and increase the practicality of the RV TV mount. 
Once find the right place for your new TV, mark it with the help of painter's tape.
Step 2: Find the Studs 
Once you have chosen the perfect spot, look for the studs with your stud finder. Usually, the RV manufacturers have designated a spot for TV installation and it has stud stickers.
However, the same spot might not be your choice. So, use the stud finder to locate the studs and mark them with a pencil.
Tip: Stud finders can locate electric wiring or plumbing behind the walls, avoid these spots.
Should I mark the surface according to the TV size or the RV TV mount?
You should mark the studs according to the mounting plate or the wall bracket. It is due to the fact that fixed mounts are always smaller than the TVs.
Step 3: Drill the Pilot Holes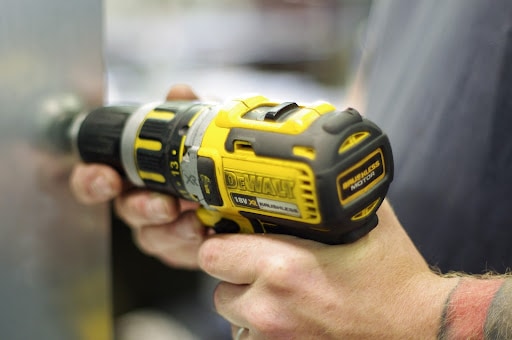 Use a level to keep the TV mount straight. Lift it to the desired height and mark the spots for pilot holes. Use a masonry drill bit and drill all the pilot holes. 
Tip: Pre-drilling pilot holes can help prevent any cracking when screws are installed. 
Should I drill the holes right away?
No, because it can damage your RV. Instead, use a plywood surface and drill holes according to the screw length you are going to use. 
Step 4: Install the TV Bracket to the Wall
Align the drilled pilot holes and threaded holes on the TV bracket. Use mounting screws and drill them in the pilot holes. 
Moreover, DO NOT over-tighten the mounting screws as they can crack your RV walls. 
How can I be sure that my screws are tight enough to hold the wall mount?
Once you mount it on the wall, give it a little jerk. If the screws and the mount don't show any minor movements, your screws are in the right spot. 
Step 5: Attach the TV with TV Plate
Before you attach the TV will the wall bracket, you need to remove the TV stand. You won't be able to mount it with the stand. 
After that, you need to attach the mounting plate to your flat-screen TV. The holes will be located on the backside in a square pattern.
Tip: Never over-tighten your bolts as they can damage the TV, we recommend you keep them firm.
Should I use third-party screws for the mounting plate?
You should avoid using third-party screws that are not designed for a small TV. You can potentially damage your screen in the process.
It is good practice to use the hardware included with the mount. 
Step 6: Mount Your TV to the Wall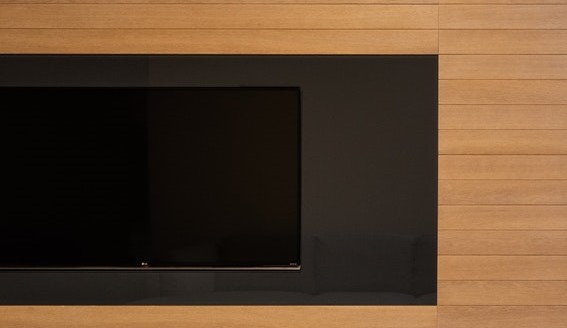 You might help in this step, ask a friend to lift the TV with you. Line the TV with the TV bracket and connect them.
Lastly, do the desired adjustments in the angle and tilt of the TV mount, and you are done. 
How much can I tilt my mount?
It depends on the nature of your tilt mount. In most cases, you can use the tilted wall mount at an angle of +5 degrees.
There are different types of RV TV mounts that you can use. Some of them are fixed mounts while some fall in the adjustable mount category. Here's a list of these mounts.
Fixed mounts are designed to mount a small size TV inside your RV. The mount itself takes little to no space and doesn't stick out of the wall.
Although, due to its sleek design, it might be tough for you to reach back and connect wires to the ports. 
A tilt mount comes with the feature that enables you to move your RV TV slightly left/right or forward. You can change the viewing angle according to your will.
However, it takes more space compared to a conventional fixed mount. You will have to install a flat-screen at a rather spacious location in your RV.
An articulating mount is the most used type of mount for RVs. You can use the arm to pull your screen forward or from one side to the other. 
The orientation is quite convenient and you can even fix it in one single place. Moreover, it is quite sturdy in its build to accommodate frequent arm folds.
We must mention that an articulating arm mount takes a lot of storage space. You need to make sure that the RV wall has enough room to install a flat-screen TV.
This type of mount is an extension of articulating mounts. The main difference is the orientation of your TV in an RV. 
An articulating mount doesn't allow you to tilt your TV. A full-motion mount enables you to tilt your TV forward/backward and sideways. 
The swivel arm of these mounts can easily hold a larger TV without any trouble.
Important Tips to Keep in Mind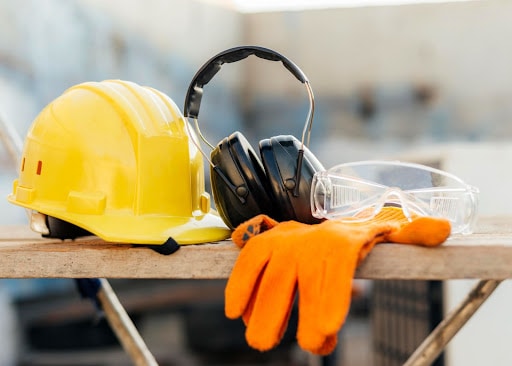 Following are some things you need to keep in mind when you are installing a mount in your RV.
Always wear insulated gloves to keep your hands safe from splinters and all sorts of sharp objects.

Keep a portable vacuum cleaner nearby to clear the dust and small pieces from scattering all over the counter space.

When you install a flat-screen TV, make sure that there is no static current.

Always tie your power cables to the TV mount when you install a flat screen. It will keep them from external damage over long periods of time.

Make sure that you don't drill holes deep in the RV wall. Ask an experienced person or read the vehicle manual to be sure of the drill lengths.
Frequently Asked Questions (FAQs)
We have compiled this FAQs section to further remove any confusion. 
How do you attach your TV in an RV?
The installation process of a TV in an RV has multiple steps, we have added all the necessary steps in the guide to help you. Read them carefully to attach your TV in an RV successfully.
Is there a special TV mount for RVs?
Yes, there are TV mounts specifically designed for RVs. There are a lot of options for compatible TV mounts, check amazon or any retailer for further assistance. 
However, you can use the standard TV mounts but they can damage your RV walls. 
What if I can not find studs with a stud finder?
There are other ways to find studs:
You can use the traditional method and knock the walls. 

You can ask the manufacturer for a print of the studs' location.  

You can use an infrared thermometer, it can identify differences between interior and exteriors by looking at the temperature.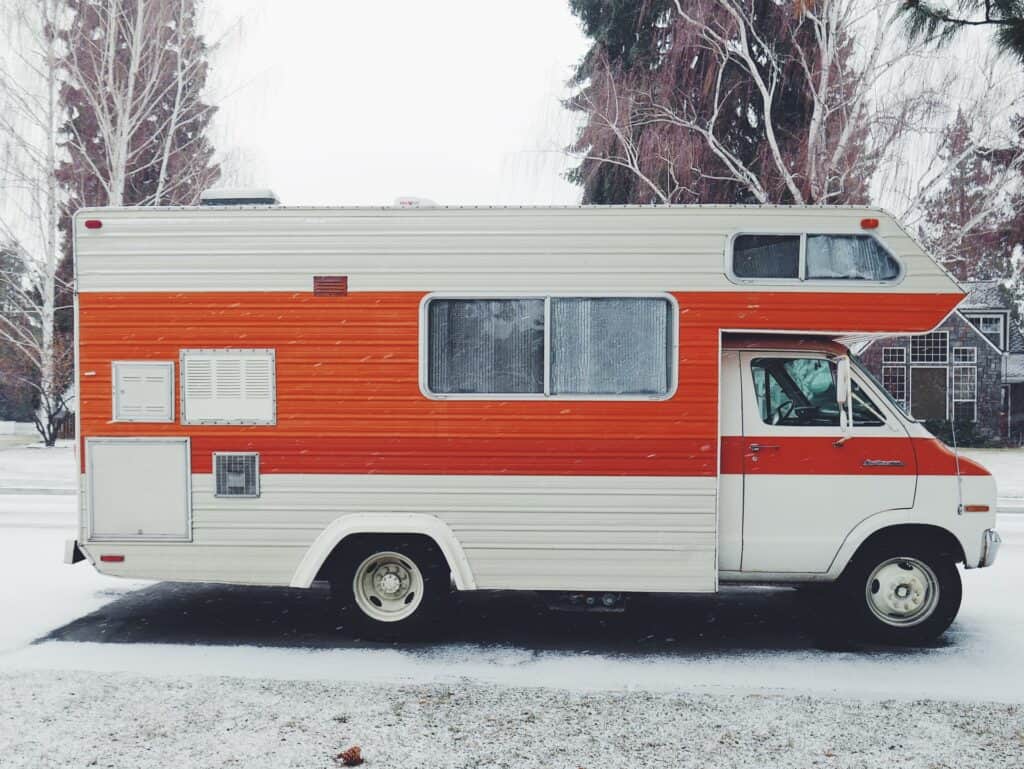 This brings us to the end of our article on how to install a mount in your RV. It seems like a tedious task and can prove to be difficult at times.
However, it can be streamlined if you follow this guide we have compiled for you. We have added all the necessary information, instructions, tips, and advice to help you. You can use this information to effectively install a new mount of any type.
We hope this article helped you, for further queries, feel free to reach out to us.