If you're here then you already know that Pipishell specializes in providing affordable TV mounts.
However, if you have chosen Pipishell's TV mount and are now confused about its installation process, this guide will give you step-by-step instructions to mount it yourself. 
Read this guide to avoid any mistakes. We have added all the tips and FAQs to make it easy for you to understand everything you will need to know.
This guide gives you all the relevant information about Pipishell TV mounts.
How you can easily install the Pipishell TV mount?

Step-by-Step process.

A detailed FAQ section.
How to Successfully Install a Pipishell TV Mount - In-Depth Installation Guide
Pipishell comes with an in-depth warning manual about their products to avoid any damages. 
We understand that it might be very challenging to do it yourself so we have compiled this guide to make your installation process as smooth as possible.
Things You Need to Know Before You Install Your Pipishell TV Mount
These are some basic but very important things to know about your TV mount before you start the installation process. 
Choose the TV mount according to the size compatibility mentioned on it. 

Do not exceed the maximum weight capacity of your TV mount. 
Tools You Will Need to Install Your Pipishell TV Mount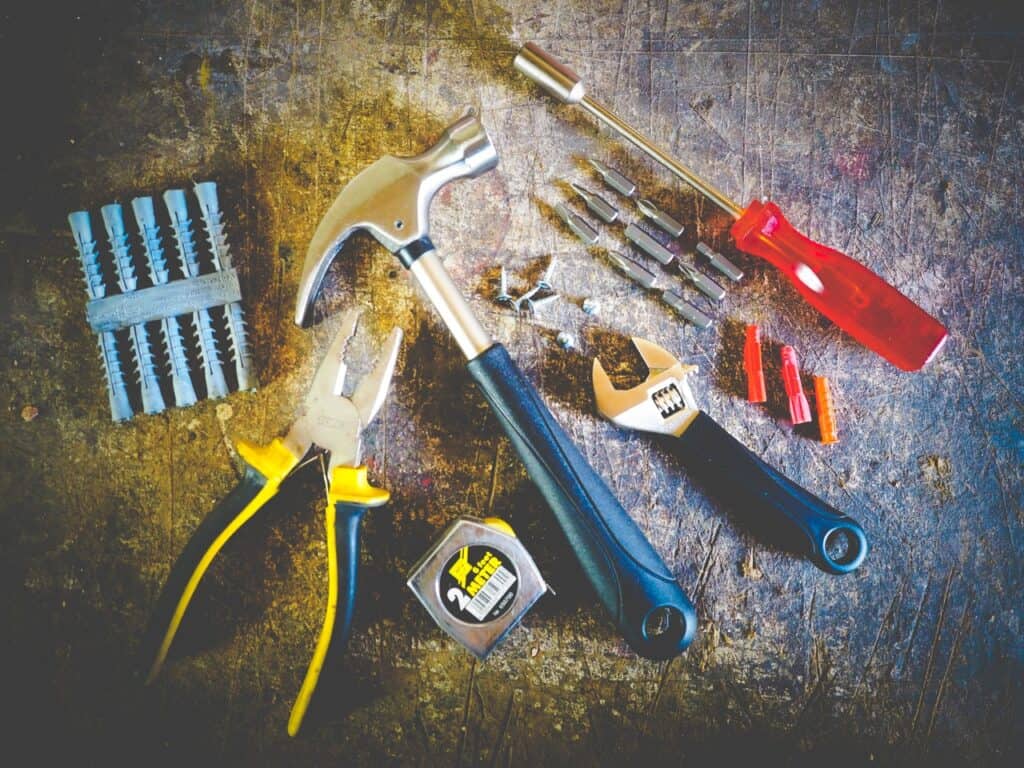 These are some tools that are required to install your TV mount perfectly, you can refer to this list before you start.
Stud finder: It helps to find the framing studs under the final wall framing.
Tape measure:

It is necessary to have a measuring tape for accuracy. 

Pencil:

It helps you mark the places for the installation of wall studs.

Drill:

A drill is handier than any other tool for making perfect pilot holes.

Screw Driver:

All the hardware provided with the Pipishell TV mount is compatible with a standard screwdriver.

Hammer:

For some walls, anchors are used, so a hammer might help you.

Wooden Drill Bits:

They are needed to drive the mounting screws into them later in the installation process

.
Socket Wrench (two to three different types):

They help tighten the nuts and bolts.
Step-by-Step Guide on How to Install Your Pipishell TV Mount
This section is the most important part of the guide, it will help you prevent any possible damage if you read this carefully. 
After thorough research, we have added these steps to ensure the smooth installation of your Pipishell TV Mount. 
Let's get into it. 
Step 1: Measure the VESA
Image Credit: Reddit
VESA is the international standard established by TV manufacturers that helps determine whether your TV is compatible with your TV mount or not.
In the first step, you have to measure the distance between the holes located at the back of your TV and check them with the VESA standard, this will help you determine its VESA measurement.
Step 2: Select TV Hardware 
It is important to carefully select the hardware suitable for your TV to prevent any damage.
Bolt diameter: Check the different bolts (M4, M6, M8) in the threaded inserts at the back of the TV and choose the correct bolt diameter. 

Bolt length: 5 turns in the thread engagement will help you choose the correct bolt length. If bolts are too short, they will not hold the TV, and long bolts can damage the TV. 

Bolts with the right spacers: For safer installation, bolts with spacers combination are preferred. 
Step 3: Wall Plate Installation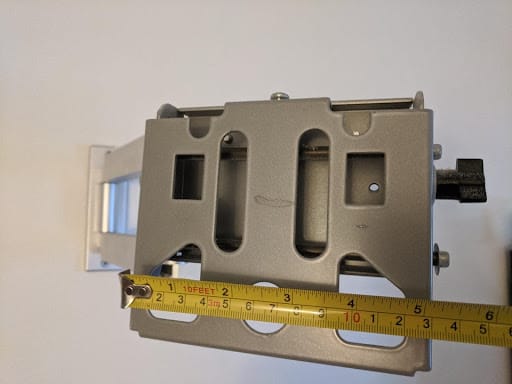 Source: Reddit
Depending on the wall type, the installation of your wall plate may vary. If the wall is concrete or brick wall then anchors are used for the installation of the wall plate. 
However, if there is drywall or wood studs then anchors are NEVER used.  
Step 3-A: For Concrete or Brick Walls
Securely fasten your wall plate at the preferred height, level it, and mark the pilot hole locations. After this, drill the pilot holes making sure the required depth. 
Lastly, in this step install your TV mount using the bolts, washers, and anchors, tighten them until they are firmly adjusted to the wall.
Step 3-B: For Drywall or Wood Studs
Use a stud finder to locate the studs and mark the edge and center locations. Securely position your wall plate at the desired height and line up the stud center with the holes. 
After this, drill the pilot holes and install your TV mount using the bolts and washers, tighten them until they are firmly adjusted to the wall. 
Step 4: Tighten Nuts
Adjust the TV bracket according to your desired tilting angle with the socket wrench. 
Step 5: Hang Your TV on The Pipishell TV Mount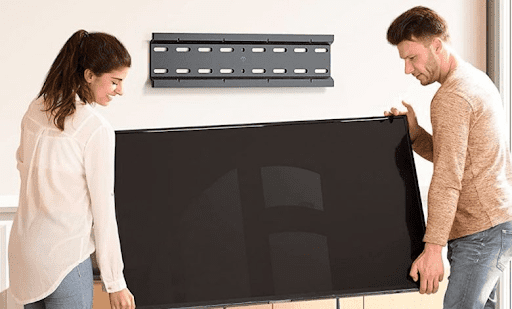 This is the final step of your installation process. Carefully hang your TV to the TV mount and adjust it as you desire but make sure it is safe and secure. 
Frequently Asked Questions (FAQs)
To further help you with any confusion we have attached some FAQs below.
How can I hide the TV wires?
You can purchase a TV wire cover kit for a cleaner look, the kit hides all the wires. You can also go for a wire access plate that will route all the wires at the back of your wall. 
Can a TV mount damage my wall?
It creates a permanent spot for your TV and saves a lot of space, it is a one-time thing and if done correctly there is no damage to the walls. 
Can I mount a Pipishell TV mount myself?
Yes, you can do it yourself. 
However, it is quite a challenging job so we suggest that you take help from this guide or call the Pipishell support center to help you. 
We understand that the installation process of the Pipishell TV mount might intimidate you. 
However, it is not as difficult as you think if you do it right. Use this guide to successfully install your Pipishell mount without any mistakes. 
We hope this article helped you and for further queries, feel free to contact us.