If you've just bought your Dynex TV wall mount and are confused about how to install it, we've got you covered in this guide. 
We understand that it may seem intimidating at first, however, it doesn't have to be. Follow the instructions provided in this guide to make the process as smooth as possible for you. 
After research, we have included tips, advice, and an FAQ section to ensure that you do not have any confusion once you start the installation process. 
In this detailed guide, we have included: 
Safety guide

Step-by-step guide on how to install your Dynex TV wall mount 

Tools you will need 

Tips and advice

FAQ section  
Now without wasting any time, let's get started.
Thing You Need to Consider Before You Install Your Mount - Safety Guide
Before you start with the installation process, it is important that you take safety precautions into consideration. 
Note that if you do not install the mount properly, you could damage your TV or even injure yourself.

The weight of your TV should not go above 120lb or 55 kgs. 

Your mount should be able to support up to 5 times the weight of your TV's actual weight. 

When you're installing your mount, ensure that you do not have children around you. 
Features of the Dynex TV Wall Mount - Everything You Need to Know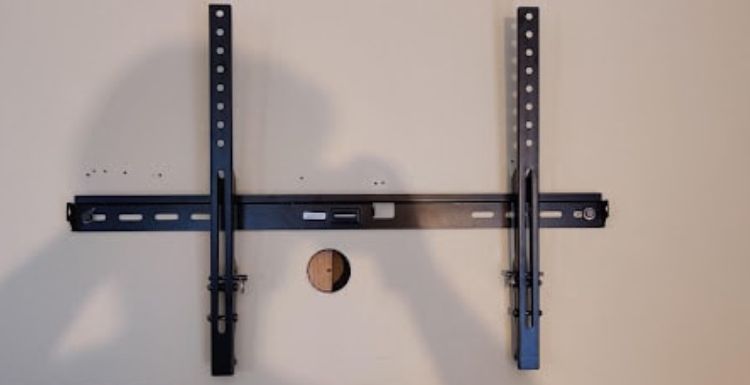 Before we dive into the actual guide, here are some important features you should be aware of. These include: 
The Dynex mount can hold up to 37 to 75 inches and up to 120 lbs of TV weight. 

A low-profile design will be easier to install in comparison.

The Dynex wall mount is compatible with VESA patterns ranging from 200×200 up to 600×400.

Steel construction makes the mount sturdy and durable.

All the hardware needed for the installation process is included.
Step-by-Step Guide on How to Install Your Dynex TV Wall Mount
Step 1: Determine the Shape of Your TV
There are three main types of TVs you will have to work with. 
These include: 
Irregular television 

Regular or the flat-screen television 

Obstructed or curved back television 
Step 2: Lay Down the Brackets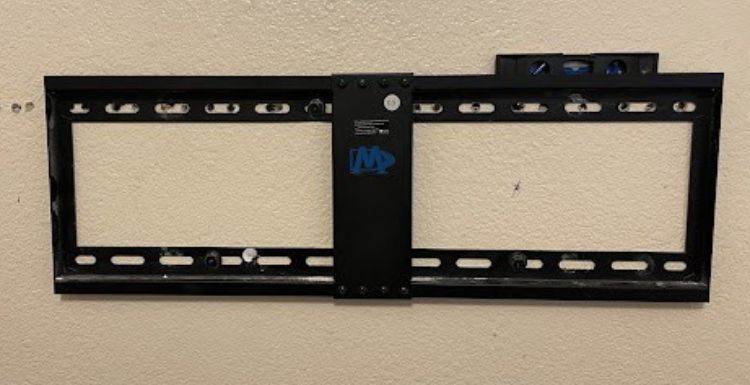 Once you have identified the type of TV you are working with, lay your TV down on a clean surface and vertically insert the brackets.
Step 3: Align the Screw Holes
Once you place the brackets at the back of your TV, align the holes and screw them in place. 
Flat Back: For a flat back TV, you do not need spacers to assemble the mount. All you need to do is lay the brackets against the back of your TV.
Obstructed Back: In this case, you will notice that the brackets block the jack, this means you will need spacers whilst you assemble your wall mount. 
Irregular Back: Since there is a gap between the bracket and the back of your TV you will need a spacer to assemble the mount.
Step 4: Install the Hardware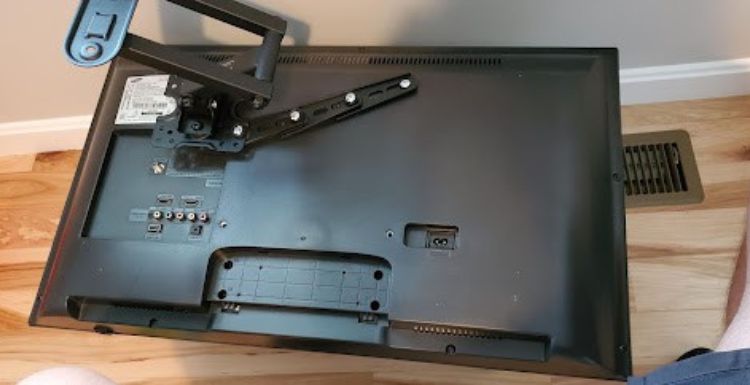 Remove the brackets and insert the required hardware to the back of your TV. 
Step 5: Attach the Plastic Covers
Once you align the plastic covers, attach them to the back of your TV with the help of appropriate hardware and screw them in place.
Step 6: Determine the location
Pick the appropriate height and location for your mount. You can do this by measuring the distance from the floor to the required height, where you want your mount to be installed. 
Step 7: Install a Concrete Block Wall
To prevent any damages, drill into the mortar between the block and align your TV with the mount. 
Here is a great video for reference,
Safely pick up your TV and secure it in place. With the help of an Allen wrench, screw everything in place. 
You might need a friend to assist you in this step to avoid any inconvenience. 
We would highly suggest that you read the manual so that you do not miss out on any details. 
Moreover, the manual will help you understand the type of hardware you need for your specific TV mount.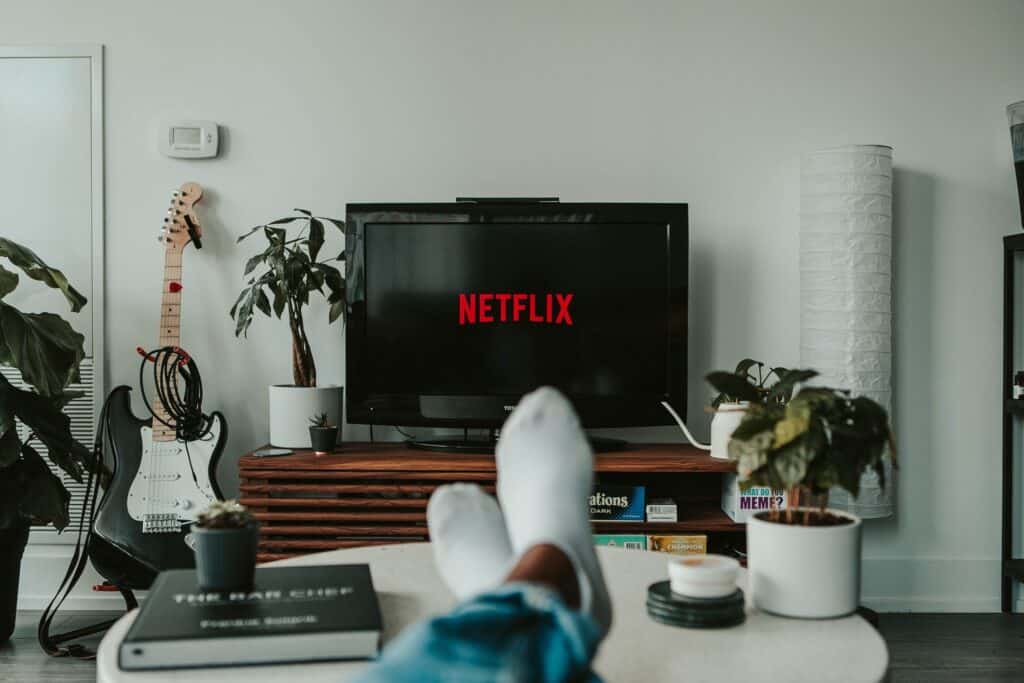 Now that we have reached the end of this article, we hope it is easy for you to understand how to install your Dynex TV wall mount. 
The process may seem intimidating at first, however, if you follow the step-by-step instructions we have provided in this guide, you might be able to do it without a problem. 
Always remember to read the manual that comes with the Dynex TV wall mount to ensure that you do not miss out on any important information. 
If there's anything you would like to you, please feel free to reach out to us. 
Frequently Asked Questions (FAQs)
To eliminate any further confusion, we have added this FAQ section for your assistance. So without wasting any time, let's get straight into it.
Can I install my Dynex mount on my wall?

Yes, you can do this by mounting your flat-panel TV with the DX-DT FP23 wall mount. This will give you a sleek appearance.

You should also know that this is compatible with any TV ranging from 37 inches to 75 inches and weighs approximately 120 lbs.

Can I mount a TV without drilling holes?

Yes, this is possible. However, you will require strong adhesive or clip hangers to ensure the safety of your TV. 

You can also use rails and mount brackets to hold your TV in place.

Are drywall anchors stable for TV mounts?

Drywall anchors are pretty secure and stable if you install them properly. 

It is important to understand that you can not exceed the drywall anchor's weight limit or you could get into an expensive disaster.

How much can a drywall bracket hold?

If you haven't drilled in the studs to support the bracket, your mount can hold up to approximately 30 pounds of TV weight. 

However, this can vary depending on the type of mount you use.