TV is a vital source of entertainment in every house. From adults to small children, everyone enjoys watching their favorite content on it. However, the unsightly wires can ruin the overall room aesthetics and cause unnecessary clutter.
Hiding TV wires is essential as it gives you a minimalistic, clean, and clutter-free look. Besides this, these wires can cause an accident, especially if you have small children in your family. Over time, they also collect dust bunnies, which can be quite irritating to clean.
Here, in this 'How-To' guide, we will give the best solution for hiding TV wires without cutting holes in your wall. So, without any further delay, let us dive into the details.
Top 14 Ways To Hide TV Wires Without Cutting Into The Existing Wall
Here are the top ways to hide TV wires, ethernet cables, AV cables, and all the other unsightly wires.
Using Cord Clips to Hide TV Wires Behind A TV Stand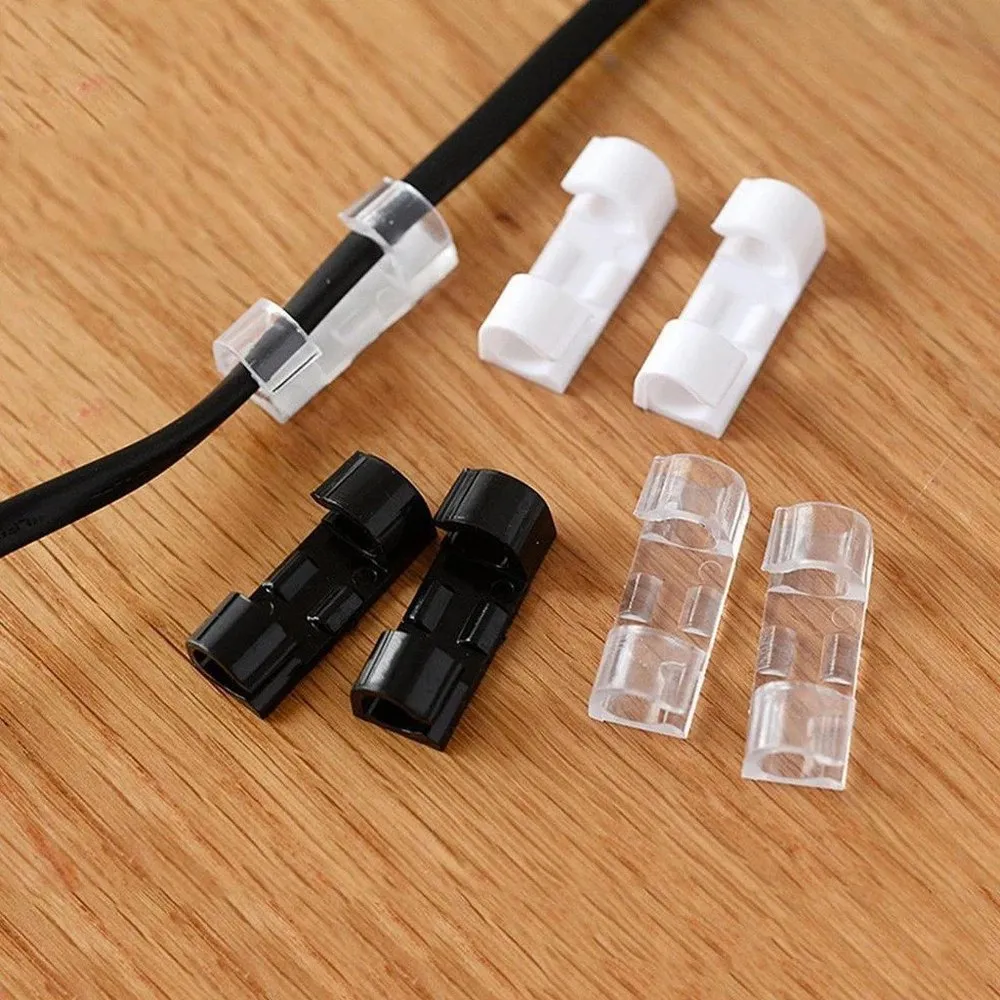 When you have a beautiful TV stand for your flat screen, you can use the cord clips to hide the TV cords behind it cleverly. These plastic clips come with adhesive backing. Press them behind the stand, and they will stick to it without causing any damage.
Once you have placed all the clips, you can run your TV cables through them to your surge protectors, power strips, or other devices. This is a great solution to hide TV cords.
You can buy the clips from any local store in your area.
Using Zip Ties to Keep Your Wires from Touching the Floor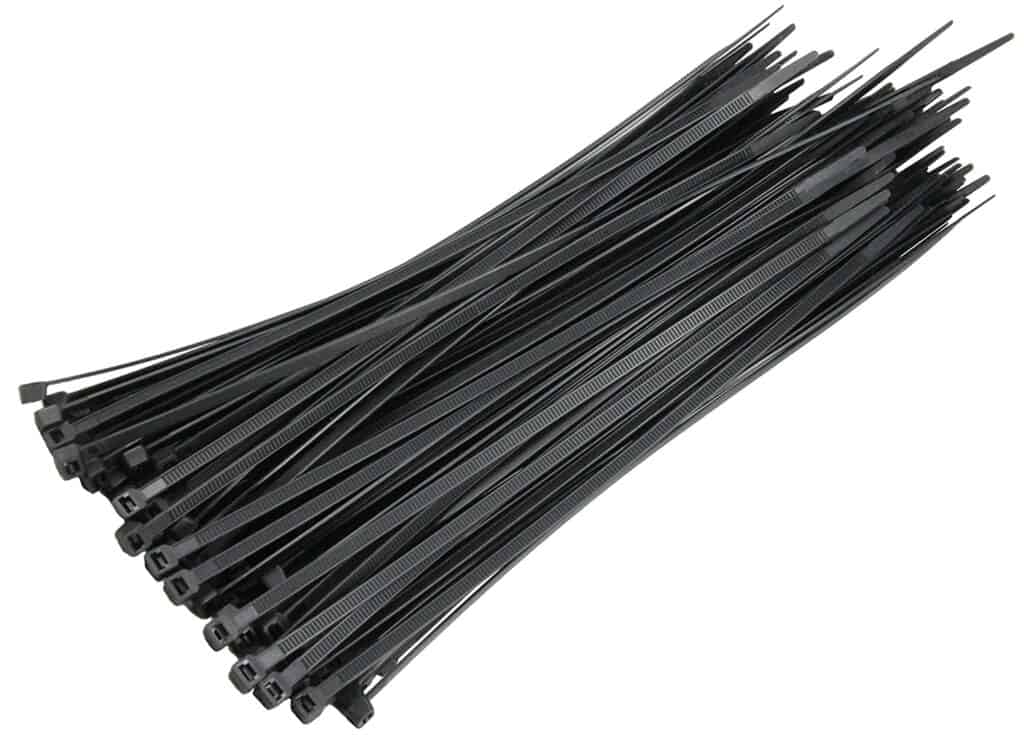 If you have a floating TV stand and want to avoid the electrical and AV cables touching the floor, you can tie them with zip ties. They are an effective solution to spool all your wires and tie them neatly.
The cable ties will hold the wires above the ground, and you will get a neat and clean look for your floating TV stand.
You can opt for Velcro ties if you want to move your wires without cutting the tie. They don't fix the wires permanently, and you can loosen or tighten them according to your needs.
Expert Tip
Make sure to leave enough slack while spooling the wires so that you can lift the accessories to clean and move the stand if you need to. If you fix everything too tightly, you may accidentally damage your appliances or wires.
Cable Management Box To The Rescue
If you don't want to use ties and clips for hiding cables, then you can opt for a cable management box. It can incorporate several electrical cords and even a small surge protector. You can buy it from any hardware store in your local market.
Make sure that the cord management box has slits on the sides so that you can manage the cables from both sides without damaging them. Once you add all the cables, you can close the box's lid and conceal everything. You can keep the cable box behind the TV or hide it anywhere.
Hide TV Cords Behind Other Pieces Of Furniture
Another easy way to conceal the TV wires is to place the furniture and other accessories in the room conveniently. You can use a table, sofa, or chairs to hide the wires. You can even mount a power strip beneath your table to prevent the wires from touching the floor.
You can even run a wire alongside the trim work of your wall and place a sofa in front of it to hide it. With a bit of innovation, you can quickly hide all the wires and give a clutter-free look to your room.
Use Shorter Wires
Generally, long wires tangle with each other and create a messy situation, and most often, long lengths are not required with the TV stands. You can simply invest in shorter wires and reduce the mess in a jiffy. You can easily manage them and hide them behind your TV itself.
Using a Wall Cord Raceway Kit
A wall cord concealer is an attractive solution to hide TV wires, especially when you have your TV mounted on a wall. It works best with floating shelves and cabinet stands to neatly hide the wires.
The cable raceway kit is made of plastic, so you can cut the required length easily. You can insert wall clips in them to fix them on the wall or add adhesive strips on the back to stick them on the wall.
The best thing is that once you hide the wires with the raceway kit, you can paint them the same color as the wall to conceal them completely. You can buy the kit and paint from the local hardware store.
Say Yes To Baseboard Raceway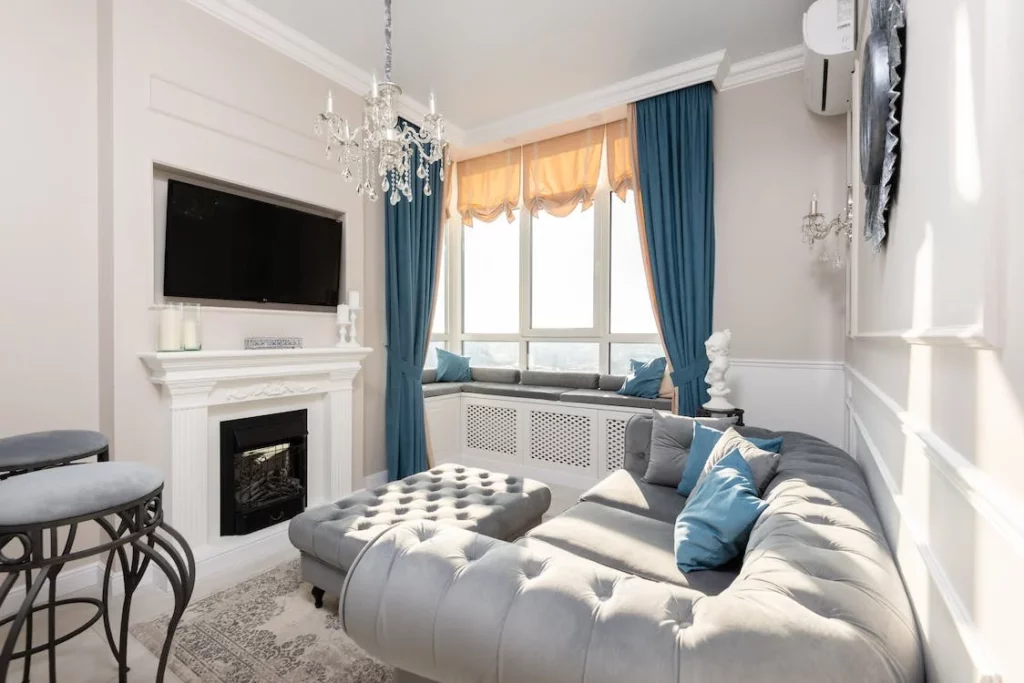 When all the cable outlets are behind your TV stand, a baseboard raceway is an apt solution to hide TV wires. The raceway will sit over your baseboard neatly and will not disturb the room's aesthetics.
The raceway comes in plastic, so you can easily cut the required length. Moreover, you can cut it at different angles to adequately cover the corners of the wall. It is an effective solution when you want to hide long cable wires. The raceway has an adhesive backing, so you can quickly stick them on the wall.
The raceway comes in several colors, but if you want to match it to your wall color, you can paint it with enamel paint. Click here for a video explanation.
Using Split Wire Loom Tubing
Split Wire Loom Tubing is an effective way to conceal your ethernet cable and offer it apt protection. Besides being an affordable option, it is pretty easy to use. You can quickly channel several TV wires and ethernet cables through it and fix it on the back panel of your stand.
You can buy them from any local hardware store.
Using a Fabric Cord Concealer
If you have a room setting where you cannot use a raceway kit, then you can opt for fabric cord concealers. It is a simple yet effective solution for cord management.
Just collect all the cables and add them to the fabric cord concealer. Some concealers come with zippers, and some with velcro strips. These concealers will protect your cables from pets and children.
The best thing about this solution is that you can add more cables to it anytime you want. Unzip the concealer and add or remove the required cable according to your need. There are tons of color options available in the market. You can choose the one that complements your wall color.
Use Décor to Hide Your TV Wires
Using décor items to conceal TV cables is one of the most affordable ways. You can hide the power strip behind some books on your stand. You can use eye-catching picture frames to hide the wires without cutting holes in your walls.
Here, you get complete control over the level of customization. You can easily change anything and conceal the wires cleverly while maintaining the room's aesthetics. However, make sure that you don't hide any sensor behind any décor item, as it will make it hard for you to operate the appliance.
Hiding TV Wires Behind a Panelboard
Don't want to cut holes in the wall to hide the TV cables? Don't worry. Panelboards are here to the rescue. There are several sizes available in the market with different patterns. You can select any one according to your room design and aesthetics.
In case you don't want to spend money on these panelboards and want an even more affordable option, then you can opt for wood pallets. You can install it by using a strong adhesive strip on its backside.
Naturally, they will give a rustic look to your wall. However, you can paint the wooden panel with the color of your choice.
Hiding The TV Wires in Plain Sight
With a little creativity, you can easily hide TV wires without cutting holes in the wall. You can take your TV wires and design them into an attractive wall art piece. You can use cable clips, adhesive strips, and colors to tweak the whole arrangement.
If you have more time, you can design different geometric designs or a city skyline. These designs will improve the room's aesthetics, especially if you try them out in your gaming room.
You can use the wires of your TV set, sound system, gaming console, and other accessories to pan out a creative artwork. You can add led strips to further enhance the looks.
Use a Wooden Frame to Hide TV Wires
If you have a swivel TV mount or full motion TV mount, adding a wooden frame can help you conceal the TV wires. You can make a wooden frame of the required size and cover it with some fabric. Cut a hole in the center of the fabric to tunnel all the wires through it.
Place it in such a way that your mount comes in the center of the frame. You can easily manage the cables without damaging any appliance or sensitive wire.
Use a TV Stand that Does the Job for You
Finding a suitable TV stand for your room can do the job of hiding the TV cables quickly. Here we mention some of the stands that can help you in concealing the wires correctly.
An entertainment unit is the perfect piece of furniture to incorporate a large TV unit, sound system, an electric fireplace, décor items, and several TV wires. Everything will remain hidden behind it, and you can give a mesmerizing look to your living or dining room.
Traditional TV Stands with Shelves
Traditional TV stands with two or three shelves are the perfect stands for smaller rooms. You can easily run any type of wire behind the stand and hide it properly. The stand has ample storage for your TV and other equipment. You can easily create wooden shelves and add a stand over your fireplace.
Final Verdict
Here are the different ways to hide TV wires without damaging your wall. Go through all the ways and pick any one to conceal your messy wires.
Always disconnect the appliances before managing them, as a live wire can lead to a severe accident. Take all the safety precautions and follow any of the above-mentioned ways to conceal the TV wires.
FAQs
Q: How do you hide the cords on a wall-mounted TV without cutting it?
A: There are several ways to hide the cords without cutting any holes. You can use cable ties and clips or install a wooden frame. In the above guide, you will get several solutions to conceal the wires.
Q: How do I hide the wires from my TV above my fireplace?
A: You can hide the wires by building a fake media wall or using a channel cable organizer to run the wires through them.
Q: How do you hide the wires on a brick-fireplace-mounted TV?
A: With the brick-fireplace-mounted TV, you can use raceway kits beneath the wall trips or brick trims to conceal them effectively.