Flat-screen TVs have a very slim design because of which they look best when wall-mounted like a painting or a mirror.
However, if you do not want to purchase a mount because of its complicated mechanics, then you can install your TV without using a mount.
It is a straightforward process and is much easier than installing a mount on the wall. In this post, we will walk you through the steps on how to hang a TV without a mount.
How to Hang a Flat Screen TV Without Mount
This section covers how you can mount a TV on a wall, with drilled holes and mounting screws, without a mount. 
Remember:
While this technique is useful, it is only applicable on small TVs that are comparatively lightweight such as a 15" monitor. DO NOT mount a large TV through this method.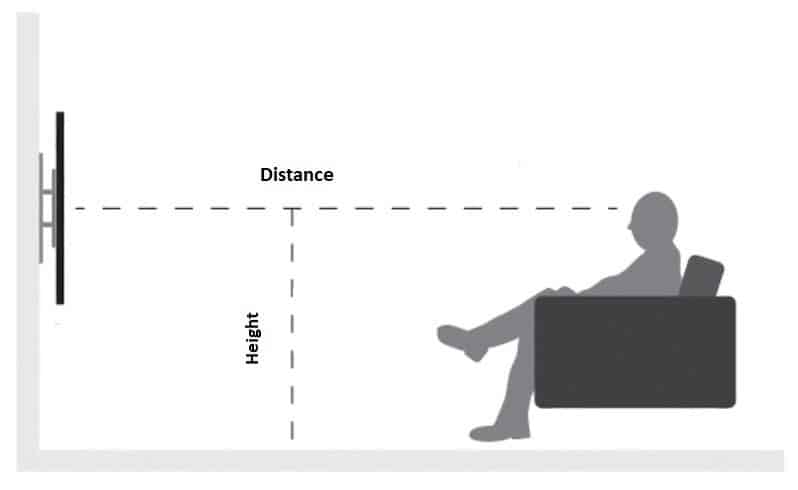 Measure the distance between the four mounting holes on the back of your TV and mark these points on the wall. Make sure that you follow the measurements precisely. 
Tip:
Use a level to make sure the holes are marked in an equal line.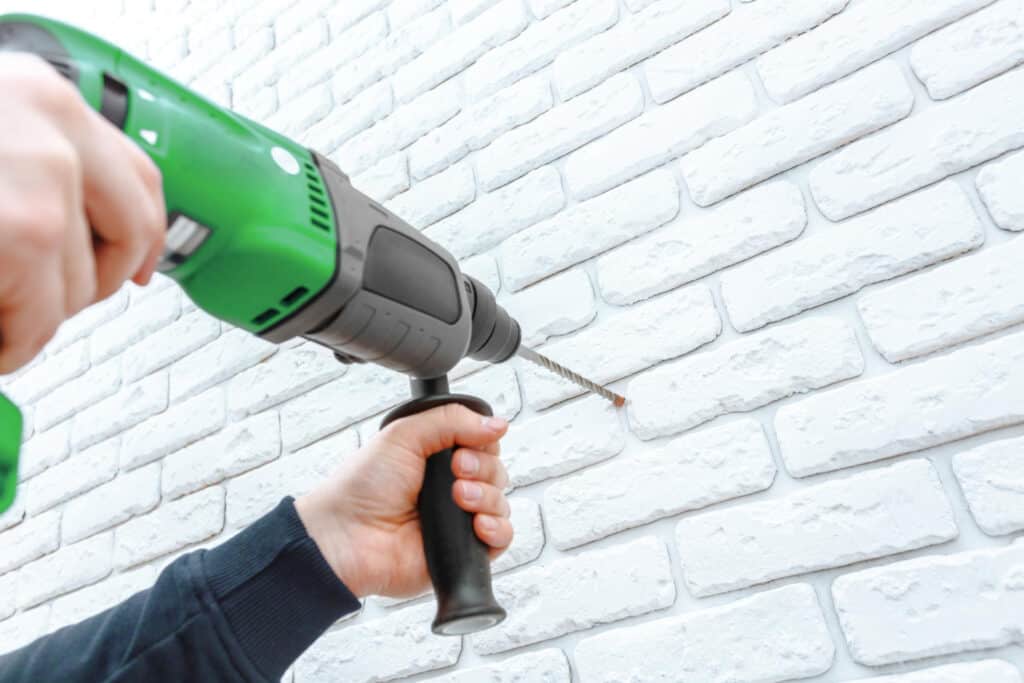 Drill holes into the wall where you marked the mounting points and install drywall anchors. These anchors stick out of the wall to give some space for the TV to hang on.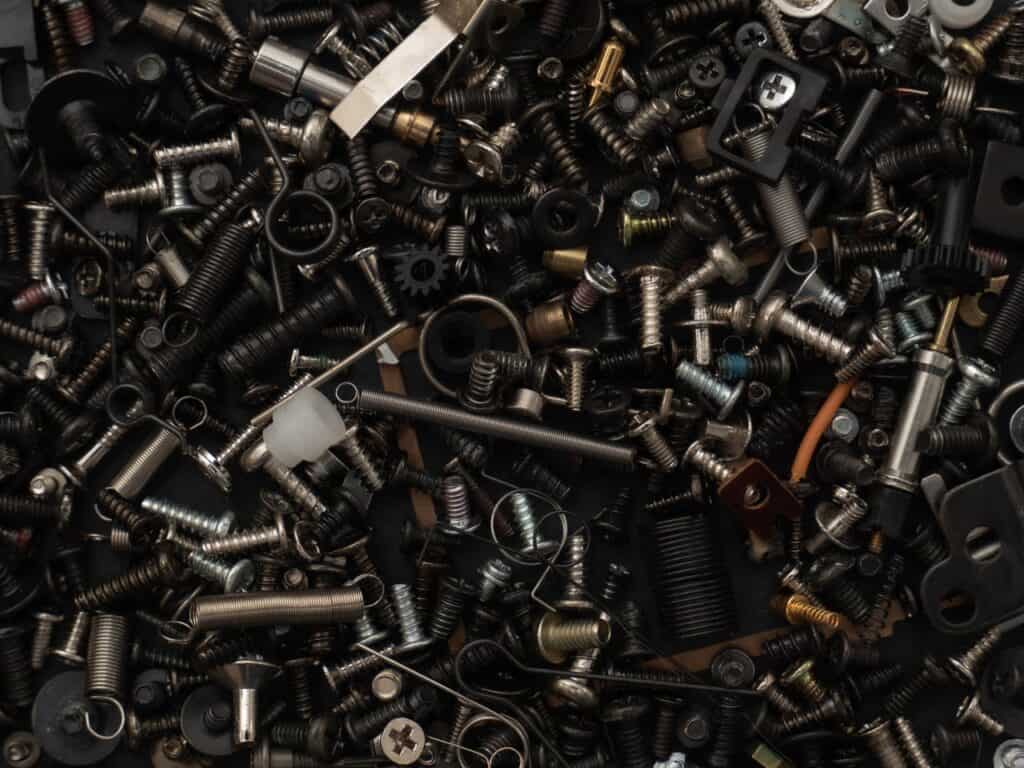 You will find four screws on the back of your TV. First, you need to remove those screws and insert spacers with washers in the holes. 
Firmly tighten the washers into the holes so that the spacers are fixed in place. 
Lift the TV gently and hang the TV with the anchors on the wall. Each anchor holds approximately 50 pounds.
Note:
This method will provide you with a fixed mounted TV that you cannot reposition post-installation.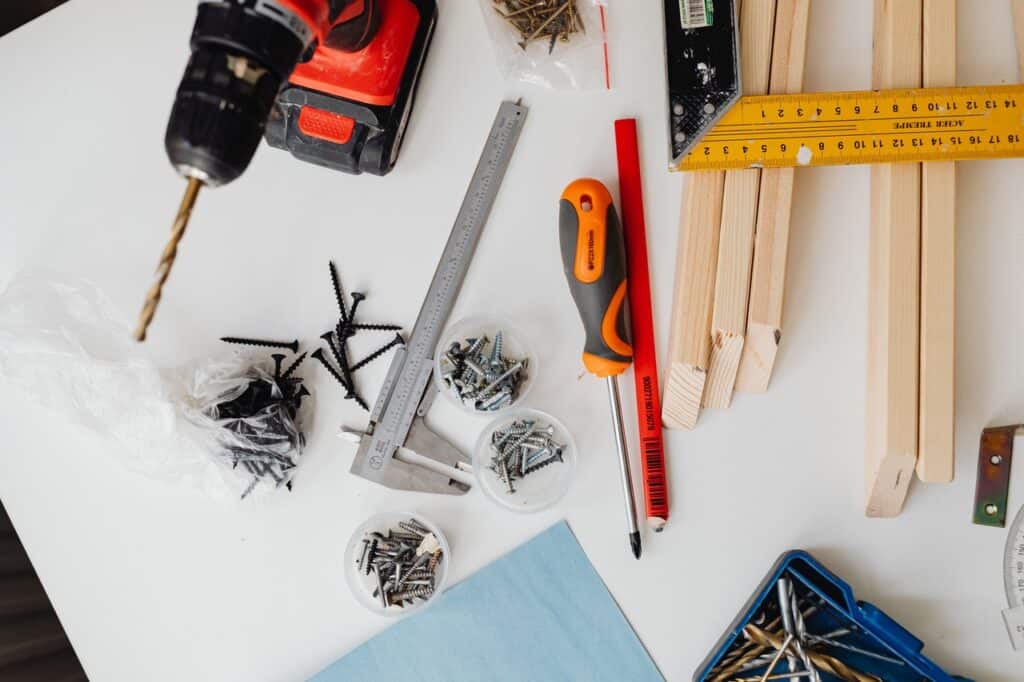 The equipment you need to hang a TV without a mount includes:
Level

Measuring tape

Pencil

Spacers

Washers

Drill

Screwdriver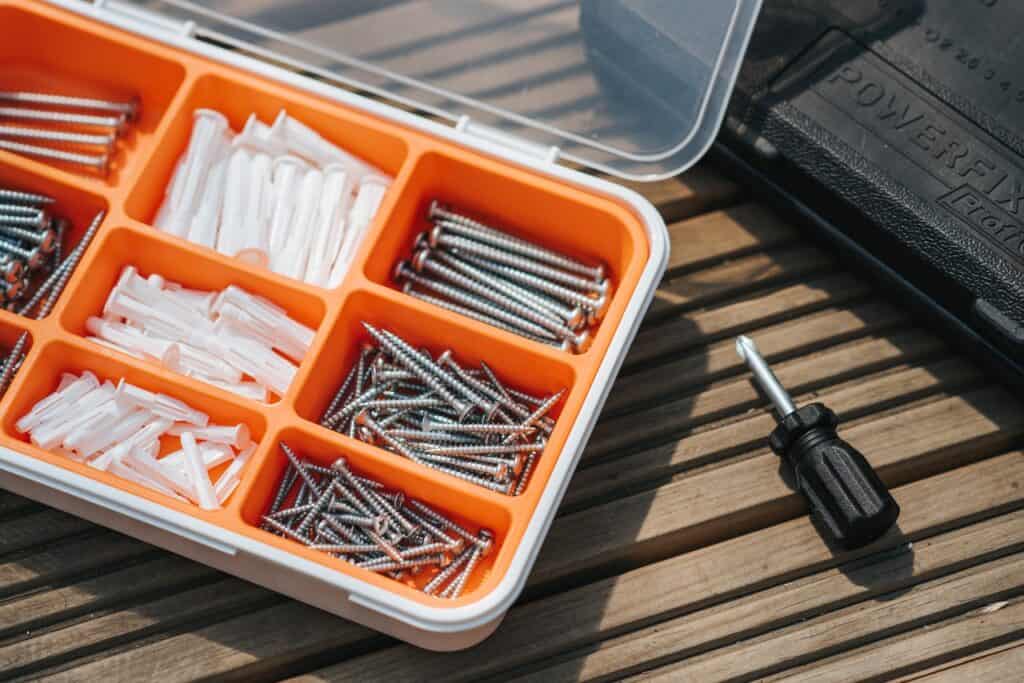 To implement the above-mentioned method, you will need anchors. This section covers the types of anchors you can use to wall mount your TV without a mount.
To implement the above-mentioned method, you will need anchors. This section covers the types of anchors you can use to wall mount your TV without a mount.
Anchors
Anchors are the support providers for the weight of the TV that prevent the screws from falling out and destroying the wall. 
You need to insert anchors in the wall through the following steps:
Drill mounting holes

according to the measurement of your TV

Insert the sleeve

into the hole pocket

Slide the

anchor piece

in

Insert the screw
Toggle Anchors
A toggle bolt is a regular screw with a butterfly anchor at the end. When you insert a toggle anchor inside the wall, the butterfly end attaches to the back of the wall.
It pulls the entire sheet of the wall to support the weight of the TV rather than a single point if there is pressure applied on the screw. These are very safe to mount your TV on.
Tip:
It is better not to use a full-motion articulating mount when using anchors because the dual arms add extra weight to the wall which could damage the wall and the TV.
Molly Anchors
Molly Bolts are easy to install and are quite sturdy. While they are a bit harder to use as compared to other wall anchors, they are the safest option to support your TV.
They have two types:
Pointed bolts

which can be installed by a hammer

Non-pointed bolts

that need to be installed after cutting a hole in the wall
These bolts have a similar mechanism to toggle bolts. They stay thin when untightened and they expand to spread the sleeve to create an anchor behind the wall when tightened. 
Fact:
Molly anchors can support 50 lbs at a time and are most suitable for carrying heavyweights
Ideas to Hang a Flat Screen TV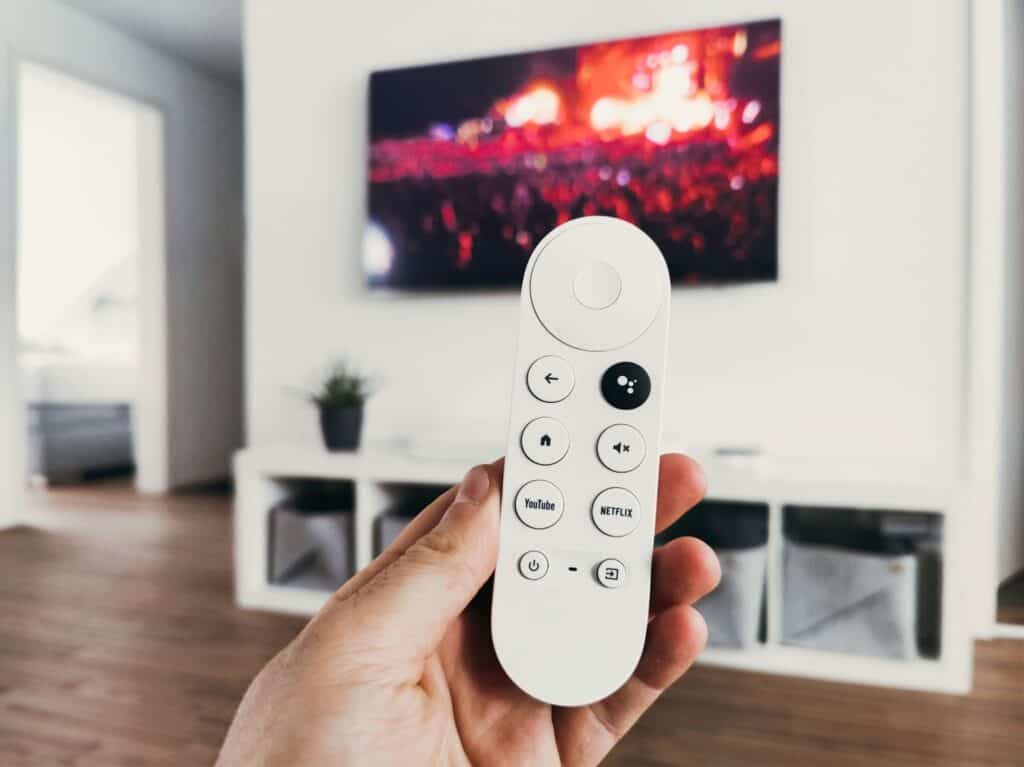 Now, let's move on to how you can hang a TV or set it up without drilling holes into your walls at all. 
Hybrid Stand
A hybrid stand is a mix between a wall mount and a TV stand. You can place your devices such as DVDs, DVR Disc players, gaming consoles, and Apple TV boxes on the shelves of the stand.
You can install the mount on top of the stand where the support is provided and mount the TV on it. If you place the stand right against the wall, it will appear as though it is wall mounted.
Tip:
For swivel or tilt mounts, keep some distance between the stand and the wall to allow post-installation repositioning.
Moreover, the hybrid stand is designed to allow the cords to run through the stand to attach to the required devices while remaining hidden.
Note:
You would still need a mount for the hybrid stand, but your wall will be free of any unnecessary holes.
Should You Use a TV Mount?
The most convenient way to hang a flat-screen TV is through a wall mount because they are sturdy and provide excellent support to your TV. 
Moreover, wall mounts have a ton of features that allow: 
Post-installation leveling

Tilt

Swivel

Extension 

Retraction

Rotation
TV mounts are not that expensive either. Some full-motion mounts are available at quite affordable rates and still provide excellent quality. 
So, if you purchase an expensive flat-screen TV, then you should also invest in a TV mount because the mount will most likely be used for a longer time.
The only downside of wall mounting your TV is that you need to ruin your wall by drilling holes into it. We highly recommend wall mounts because they provide many benefits as compared to one disadvantage. 
This concludes our post on "How to Hang a Flat-Screen TV Without a Mount".
If you do not want to purchase an expensive mount to install your TV on the wall then no worries. You can always use anchors to mount the TV on the wall. 
There are different types of anchors such as toggle anchors and molly bolts. We highly recommend molly anchors because they provide a lot more support than other anchors. 
Let us know if you have any other questions.