TV mounts are a good accessory to have as they are aesthetically pleasing. They also provide great viewing angles for you.
However, you have to be aware of some technical factors when you set up the mount. Generally, you mount the TV on studs that attach to the wall.
However, detecting them can be a chore. That's why we have prepared an easy-to-follow guide.
By the end of this guide, we will go through:
How to find studs in the wall for a TV mount?

Some helpful advice to increase the accuracy of finding studs. 
Let's take a look at it
How do you find wall studs in the wall for a TV mount?
As discussed earlier, studs are important if you want to wall mount your TV. Drilling holes into a wall is not easy and you may end up with damaged walls if holes are drilled wrong. Drilling in studs diminishes the risk for that. 
It's important to find a wall stud because you want your flat screen TV to have something to support its weight. Not only does it make mounting a TV easier but it also makes it safer.
Many people are not familiar with studs. They are vertical pieces of timber that join with others to form the frame of the house. 
Studs are useful to drill into especially if you are in a wooden home. 
Let's discuss how you can find studs in detail: 
#1 - Referring to the house plan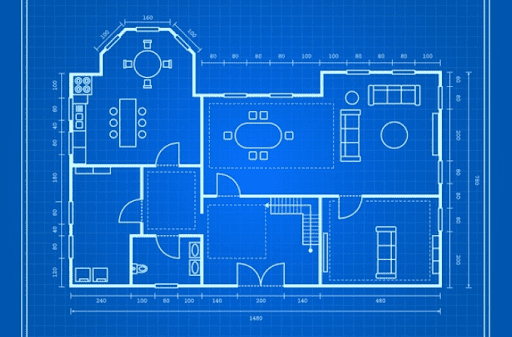 You can use this method if you don't want to use any tools. It is a fairly simple method, however, it is only recommended for individuals who are familiar with technical diagrams. 
A house plan summarizes each part that went into the construction of the house. It can slightly deviate from the actual construction, however, it is extremely rare.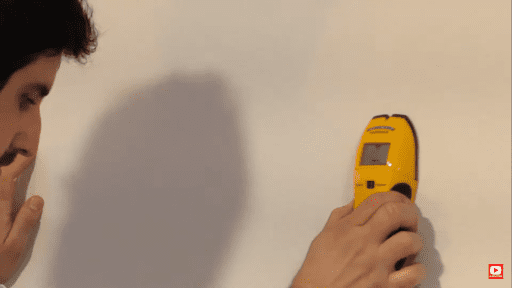 Stud finders are reliable tools you can use to locate studs. There are 2 types of stud finders in the market, however, both are accurate and reliable:
Magnetic Stud Finders 
This tool uses magnetism to detect studs. The working principle behind it is that it finds the nails that attach the studs. It is assumed that nails are joining the studs together. 
These stud finders are less costly than electronic stud finders but are less reliable. Since the deceive picks up metals, it detects metal pipes as well. However, be sure that you do not detect metal pipes instead of one stud. 
Electronic Stud Finder
An electron stud finder uses the width of the wall to detect studs. It is an easy-to-use tool and gets the job done faster than a magnetic stud finder. All you have to do is calibrate the stud finder by placing it on drywall. 
For this device, however, the wall width is a limitation. You cannot use it if the width of the wall exceeds 1.5 inches. They do not require a connection to electrical outlets. 
#3 - Using sound to detect studs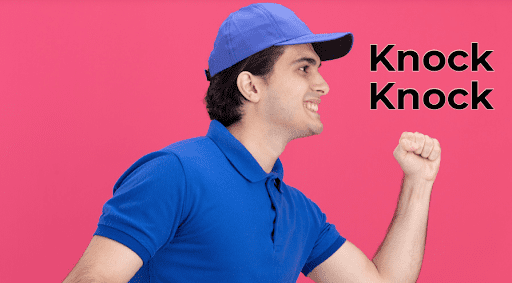 This is one of the simplest methods of detecting studs. You simply tap along the wall using your hands or a rubber mallet. Parts of the wall with studs have a distinct sound. 
The part of the wall producing a solid sound has the stud. Otherwise, the wall will produce a hollow sound. 
You can make this method more effective. We recommend that you start about 16 inches from the corner. This distance is usually the default distance between studs. 
You can even look up videos on the internet that capture a stud sound so you know what you're looking for.
#4 - Using other simple methods
There are some other methods for detecting studs in your wall. They are simple and you don't have to buy any fancy gadgets. Let's look into them:
Trim 
Here you work around by observing the trims at the top and bottom of the wall. You specifically look for any fasteners that attach the studs. You can also search for any nails or screws that are attached to the studs. 
However, these are usually coated with paint or filler. We recommend searching for any imperfections in the wall. So finding them is somewhat harder.  
Switch 
Electrical switches are usually mounted on studs. To search for the studs, just open up the switch box and use the sound detection method. 
Before using this method, you must cut the power to that switch box. Once you have identified the side of the stud the box is mounted on, measure about ¾ inches away from the box. You can use this as the starting point and then detect other studs at 16-inch intervals. 
Lantern
This method is recommended if you have sharp eyesight and exceptional judgment. 
Shine the lantern on the wall to light it. Then move along the wall and look for any bumps or imperfections in the wall. This is the point at which the studs are attached to the wall. 
This method is a less reliable one and not highly recommended. We suggest that you go for any other methods if you are having trouble. 
Helpful Advice for Finding Studs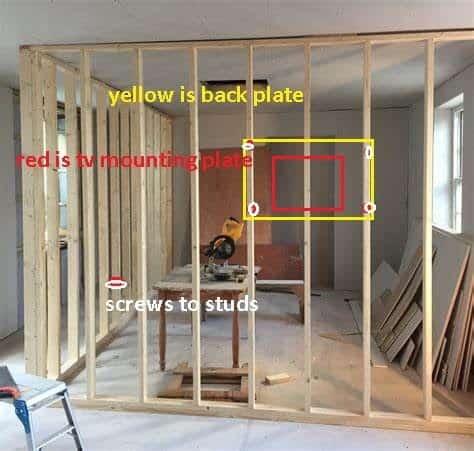 Source: Quora
The above-mentioned methods are very effective to find studs on your wall. But there are always ways by which you can further improve the success factor. 
Let's go through these:
When you use a

stud finder

, make sure that it is

calibrated

. Also, when you use a stud finder, be sure that

your movements are slow

. Don't rush the process so you can increase the accuracy. 

Before you drill the nail holes for the TV mount, be sure that there are

no fire blocks

in the wall.

Double-check for studs

. It will help you avoid any mistakes later on such as drilling multiple holes in the wall.

To confirm the presence of the stud, we recommend that you hammer a nail into the identified spot. 

Always

cut the power to the electrical box

if you use the box method to look for studs. 

Sometimes the holes for the TV mount don't match the studs. To fix this, we recommend that you make the holes into the bracket that match the studs. 
Be sure to follow these tips when you are on the search for studs. It will greatly improve your accuracy.  
How To Find Studs In Wall For TV Mount - Wrapping things up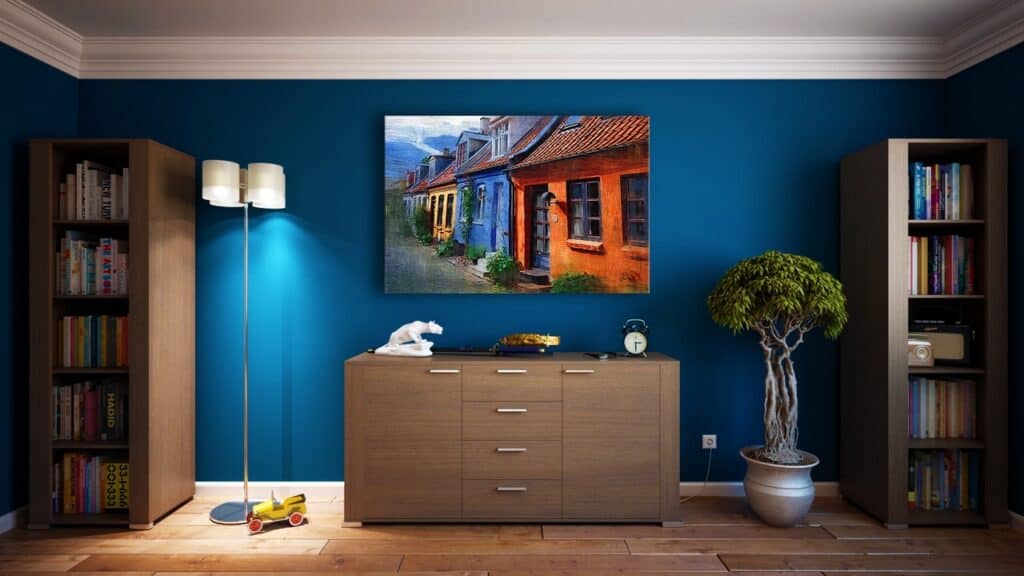 Studs are vertical pieces of timber that attach to the frame of the wall. These provide good spots to mount your TVs. 
However, finding studs in the walls can be a tough job. Luckily, there are several methods you can use to find them. By following our guide, you can easily identify the methods to look for studs. 
With this, we reach the end of our article on "How to find studs in the wall for TV mount?".
However, if you're concerned about damaging your wall, you could mount your wall without studs.