Mounts from Hangman are quite sleek and minimal in their look but as far as functionality goes, they get the job done. 
We wanted to test just how well they perform under certain conditions so we tested them with different TVs over the course of a few months. 
We've provided our findings in this post along with some viable alternatives you can think about as well. 
Quick Summary of the Main Product
This mount from Hangman Products is something we've been wanting to test for a while since we've been hearing good things. 
We're pleased to tell you that it's definitely a great choice if you want a no-stud wall mount for your TV. It's got sleek construction and a polished finish that allows it to easily blend into most living room surroundings. 
Since it's a no-stud wall mount, its installation is also relatively quiet easy since it won't damage your wall much. You can install this mount onto your wall using tiny picture-hanging nails. 
It also comes with a security cable.
Built-in Level
The aspect where this mount shines a lot is its ease of installation. Many of its features are catered towards ensuring that the consumer has no trouble installing it onto a wall. 
The first of these features is a built-in level that ensures you can install your mount level. 
The built-in level is super easy and clear to read and it helped us out a lot during installation. 
10-Minute Installation 
Since it's a no-stud wall mount, the installation process is also much simpler compared to most other mounts. 
You don't need to drill any holes or find any studs in your wall or make any markings on the wall as you do with regular installation. 
This means that not only do you not require so many tools such as drills, drill bits, etc., you also don't need to spend a ton of time installing it. 
It'll be done within a maximum of 10 minutes. 
Clear Instruction Manual 
Running with the theme of ease of installation, the instruction manual that comes with this mount is absolutely streamlined. 
The instructions are concise, clear, and to the point. Even if you've never installed a mount before, you will feel quite confident installing it as the manual tells you exactly what to do. 
No-Stud Wall Mount
Since it's a no-stud wall mount, that means you can just skip the hardest part of installing a wall mount: Finding and marking the studs in your wall. 
Since this mount does not need studs for installation, you also won't have to invest in a stud finder.
Factors to Consider Before you Decide to Buy the Hangman Simple Mount TV Hanger
Price 
The price of the Hangman Mount is one of the main reasons why we feel that the mount is definitely worth it. 
You can get it at about half the price you would normally get such a mount that can support the size of TVs that it does (up to 55 inches). 
In addition to the cheap price, you even get a security cable along with the mount. 
We definitely feel that its pricing is quite generous. 
Mount Type
It's a fixed mount which means that you won't get any movement options with it. It's definitely not the mount to get if you want to get one for a larger space with multiple different viewing angles. 
It's also not the right choice if you want to mount it near a window or any other external light source. Such a light source would cause glare on the TV screen and you would not be able to do anything about it since this mount does not tilt.
It's a great mount for people who have a smaller room and typically sit in one position in their room to watch TV. If you just have a singular couch, sofa, or lounger that you sit on and watch TV, this is definitely an option worth considering. 
TV Size and Weight
The mount is designed to hold TV sizes that range from 26 inches all the way up to 55 inches. 
It's quite a decent range and we definitely feel it can be the mount to get if you have, say, a 32-inch TV right now and intend to upgrade to a 50-inch one. 
This mount would work well with both and you would not have to buy another mount when you upgrade. 
When it comes to weight, you can mount a TV on it that can support a weight of up to 80 pounds.
VESA Patterns 
The mount can handle multiple VESA patterns. It can hold TVs with 100mm up to 400mm spacing between the holes.
This makes this mount versatile and also increases its usability.
Security Features
This mount also has a security feature to protect your TV. As discussed above, the mount comes with a pull cable. The pull cable does not allow the mount to accidentally disengage the TV in case of bumps or earthquakes.
This protects children and pets from accidentally dropping the TV and damaging it or harming themselves. 
Great customer support

Excellent build quality

Great for smaller rooms

Sleek, minimal design

Budget-friendly
Only supports a small range of TV sizes
Lastly, we wanted to check what everybody else's experiences were like with the Hangman mount compared to ours. 
Hence, we went through some Amazon reviews to see what others thought about it. 
People love how easy to install it is and how you can get it at such a budget-friendly price. 
Here are some reviews we read: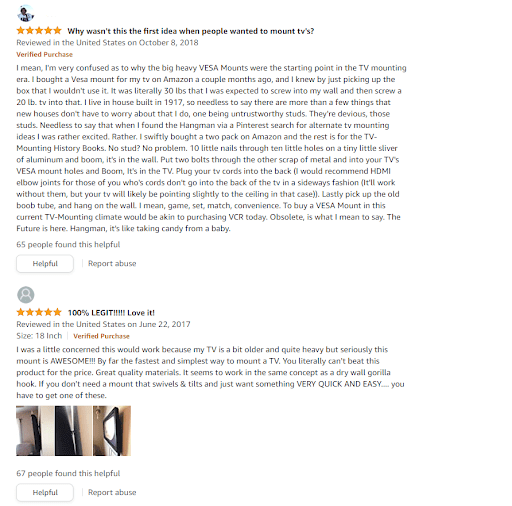 Similar to the Hangman Simple Mount TV Hanger (Recommendations)
#1: Best Low-Profile Alternative - Amazon Basics Tilting Low-Profile TV Wall Mount Review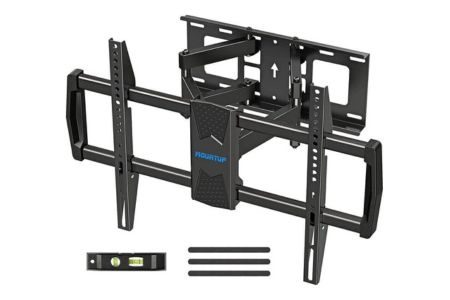 Type of mount: Full motion | Movement Type: Articulating, Swivel, Tilt | VESA patterns: 200*100mm to 600*400mm | Maximum weight limit: 100 lbs | TV size  range: 42 to 82 inches | Wall Type: Fits 12″ 16″ Studs | Cable Management: yes
Another full-motion mount brings our list to an end. This one comes with clearly marked bags and the tools you need to set it up quickly. 
In addition to this, you will also get a free HDMI cable that you can use with your TV. 
Factors to Consider Before you Decide to Buy MountUp TV Wall Mount
Price:
In our testing,
This full-motion mount costs around the same as most other mounts. It's not cheap, but it's a fair price considering it's a full-motion mount. 
Mount type:
In our experience,
It's a full-motion mount that allows you to extend the TV out up to
15 inches from the wall.
It can be swivelled left and right up to
45 degrees
and it retracts up to
2.67 inches from the wall
when you want to save space.
Wall type and stud spacing:
In my experience,
It's designed to fit
wooden studs
of spacing between
12 and 16 inches.
The Best Low-Profile Alternative Wall Mount for Plaster Walls TVs is the Low profile TV Wall Mount thanks to its intuitive construction and the fact that you get all the necessary mounting hardware with it.
"This wall mount can support TVs weighing up to 100 lbs, which is impressive for its size range. The solid construction and sturdy materials ensure that your TV will stay securely mounted on the wall, providing you with peace of mind. The mount also includes a safety lock system, adding an extra security layer to prevent accidental dismounting."
"The MOUNTUP TV Wall Mount is compatible with flat and curved TVs, making it suitable for various models. Its VESA compatibility ensures a snug fit for most standard TV patterns. The mount's ability to extend up to 14.6 inches from the wall allows for easy access to the back of the TV for cable management and device connections."
It comes with an HDMI cable

It comes with mounting hardware

Easy installation

Great customer support

It fits a wide range of televisions
Some components feel slightly cheap
#2: Best Durable Alternative - Auoace No-Stud TV Wall Mount Review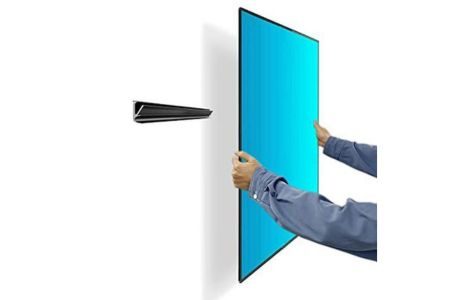 Type of mount: Full motion wall mount | Movement Type: Tilt | VESA pattern: 400*400mm | Maximum weight limit: 99 lbs | TV size range: 12 to 55 inches | Wall Type: wood studs spacing | Cable Management: yes
This mount is also a no-stud wall mount similar to the Hangman mount. It features a sleek design that allows it to blend into most if not all living room surroundings. 
It comes with all the necessary mounting hardware you need as well as clear instructions on how you can install the mount. 
It's constructed from high-quality cold-formed steel that allows it to hold your TV with no issues safely. The excellent build quality ensures that this mount will last you quite a long time. 
Factors to Consider Before you Decide to Buy Auoace No-Stud TV Wall Mount
Price:
The price is quite competitive and you can definitely get this mount for your TV without burning a hole in your pocket. That being said, we do feel it's slightly overpriced considering that it only supports TV sizes up to
55 inches.
Mount type:
In my experience, The mount is a no-stud wall mount, meaning it does not require studs to fit onto your wall. As far as movement is concerned, it's a fixed mount which means that it provides no movement options at all. 
TV size and weight:
The mount can support TV sizes that range from
12 inches
to
55 inches.
our testing
,
the mount can support TVs that weigh up to
99 pounds.
When it comes to VESA patterns, this mount can hold TVs with patterns ranging from 100 x 100 to 400 x 400. This enables the wall mount to be compatible with all the major brand TVs.
The best durable alternative is the Auoace No-Stud TV Wall Mount thanks to its impeccable build quality and sleek design. It can fit onto most TVs and its durability ensures that it will last you quite a long time.
Supports a decent range of TV sizes

Attaches to a wide variety of TVs

Great customer support

Easy to install

Great build quality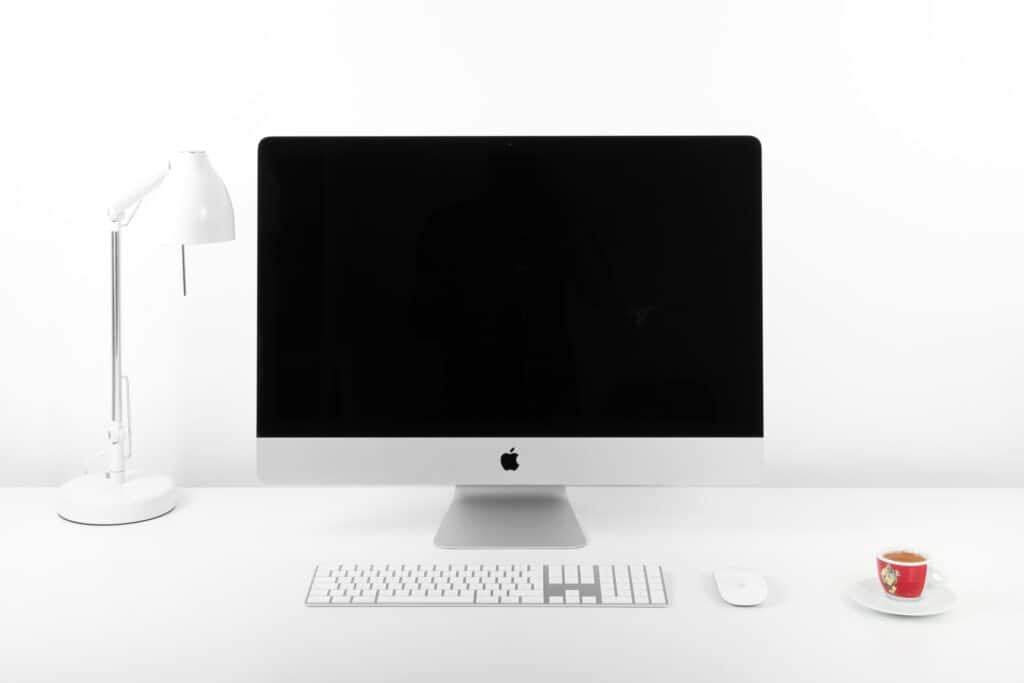 You may be distressed due to being confused about which TV mount to buy. Not to worry though as most consumers who buy a TV mount for the first time usually fall in the same boat. 
It's unwise to buy a TV mount without identifying what your needs are first. To do that, you can take some general factors into account. They will help you assess what you want and need from a TV mount. 
Once you figure that out, finding the most suitable TV mount for yourself will be easy as pie. 
These factors are: 
Price
Naturally, you don't want to go overboard when you are buying a wall mount for your TV. While that's completely understandable, it's also important that you don't buy a mount that's too cheap. 
Keep the old adage in mind: If a deal seems too good to be true, it probably is. 
If you find a TV mount that is extremely cheap, you may think you're getting a good deal but in reality, it can cost you heavily. That's because a cheap mount will most likely be built from cheap and mediocre-quality materials. 
If you get such a mount, there's a high chance that it may become unusable after a few weeks or months. In that case, you would have to buy another mount to replace it. In the long run, it'll end up costing you more than if you'd bought a high-quality mount for a moderate price. 
Hence, you must make sure of two things: 
Buy from reputable manufacturers. 

Find that sweet spot where you don't spend an exorbitant amount of money but also get a good-quality product for a reasonable price. 
In terms of how high you should go, we recommend that you don't go above $100. You can even find high-quality full-motion mounts for prices below $100. 
One exception is if your TV is not VESA-compatible and you want a mount that is specifically designed for it. Mounts such as those can definitely be more expensive than $100.
Wire Management 
Cable management is an important part of wall mounting your TV. It reduces clutter and also saves space. Good cable management also makes your living room aesthetically pleasing to look at. 
How can I manage the chords?
For good and effective cable management, you need to bind your chords in a bundle. You can use zip ties and cable clips for this purpose. 
For hiding cables, we recommend that you use wire raceways. These are plastic covers that attach to the walls. You can paint over them to conceal them. 
Finding a Good Location
An ideal location has an affect on which kind of wall mount you purchase. Different wall mounts have different functions such as which kind of surface will they work with. 
Generally, most wall mounts have hardware that works with wooden studs and concrete. However, you can also purchase screws and wall anchors that are designed for steel studs. 
When you choose where you want to mount your TV, you have to keep the lighting in mind. The sun's glare can disturb your view. It is also annoying and frustrating to repeatedly change your TV's tilt. We recommend that you keep your TV away from windows to avoid this. 
You also need to save space when you wall mounts your TV. For this, be sure that the power sockets are not too far away from your TV. The wires hanging from the flat screen are unpleasing to look at. 
Many mounts come with rectangular spaces to accommodate the power socket. You can also use wire raceways and cable clips to hide and manage your chords.
Mount Type 
In addition to the price, you must also take into account the type of mount you want to get for your home. 
Indeed, the type of mount often dictates what the price of it will be. High-motion mounts are typically more expensive than mounts that offer limited motion options. 
Whether a high-motion or a low-motion mount is suitable for you will depend on your needs. 
Do you have a large space that can have multiple viewing angles for the TV? Or do you have a smaller room with just a single sofa or lounge chair? 
Depending on the answers to these questions, you can figure out what type of mount would work best for you. 
Full-motion mounts provide a ton of movement options for your TV. They can allow your TV to be extended from the wall, swiveled from side to side, rotated, and moved up and down. They're also the most expensive type of mounts. 
If you're looking for a step below full-motion mounts, you can look at swivel mounts. Their range of motion is not as wide as full-motion mounts but they still have quite a lot of movement to offer. They allow your TV to be swiveled from side to side. 
Ceiling mounts can also be a unique and cool option you can opt for for your home. They attach from the ceiling and suspend your television in mid-air. Variable ceiling mounts can allow your TV to be rotated a full 360-degrees. 
If you have a smaller space, we highly recommend that you go for a mount that has limited movement options. That's because you won't be able to fully utilize the functions of higher-motion mounts as you won't have the space for it. 
In this case, we recommend mounts such as tilting mounts and fixed mounts. 
Fixed mounts provide no movement at all. They can work great in smaller spaces because of their small form factor. They're also the cheapest type of mount you can get. However, if you intend to mount it near a window, you could have a glare on your screen. 
To eliminate glare, you could get a tilting mount. Tilting mounts allow your TV to be tilted forwards and backward. 
TV Size and Weight 
The size and weight of your TV is crucial in choosing an appropriate mount. Of course, you want to ensure that it will be able to support your TV safely and securely. 
For that, you must first find out what the size and weight of your television are. Both of these specifications can be found online with a quick search or you can find them in the instruction manual of your TV as well. 
Once you found out what the size and weight of your TV are, you can begin to look for appropriate mounts that can support it. 
Make sure that the range of TV sizes provided by a TV mount has your TV's size included. Secondly, ensure that the mount's maximum weight capacity is higher than your TV's weight. 
Flexibility 
Here, we mean the amount of control you want and have over your wall mount and the TV. For example, if you want to keep your TV in a fixed position or change its angles and viewing distance.
Your preferences will influence the wall mount you want to purchase. For maximum viewing pleasure, the level of control is an important factor.
If you want to go for a minimalist approach and keep your TV in a fixed position, you can get a fixed wall mount. These have a low profile and are perfect if you want to flush mount your TV. 
When you want to control the centering of your TV, Tilt mounts are the best. These allow you to adjust your TV by 10 degrees. You can use this feature to reduce the sun's glare or reflections as well. 
Lastly, if you want to frequently change the angles of your TV, you can opt for a full-motion mount. It has tilt and rotation functionality. Some models also have an extendable arm. Overall, full-motion mounts offer the viewer a lot of flexibility.  
You can use these features to control your TV to a great extent. You can also use these to make minor adjustments without the need to re-install the entire setup.
Compatibility 
With compatibility, you must ensure that the supported VESA patterns of the mount you get include your TV's VESA pattern. 
What's a VESA pattern? 
It refers to the distance between the four mounting holes on the back panel of your television. In order for your TV to attach to a TV mount, the TV mount needs to support that specific VESA pattern. 
You can find out your TV's VESA pattern by searching for it online or by looking in the instruction manual for it. 
If you still can't find it, you can measure the VESA pattern yourself. 
To do this, lay your TV down screen-first on a soft and flat surface. 
Next, use a tape measure to measure the distances between the holes in millimeters (mm). 
They might be arranged in either a square or a rectangular shape. Once you've figured out the VESA pattern, you can start to look for a TV mount that supports that specific pattern.
Other features 
Some other things you should consider include the capacity and the inclusion of some necessary hardware. 
By capacity, we mean the size and weight of the TV the wall mount should be able to handle. This factor has been discussed in detail above. Usually, wall mounts are designed to handle more weight than TVs that mount on them. 
Some wall mounts also have additional arms at the bottom. These extend so you can place your soundbars on the mount. This also saves space for you and is a huge plus as you won't have to deal with the mess of wires later on. 
Should I change my wall mount every time I take it off?
No, You don't need to change your wall mount every time you change your TV. However, it is recommended that you invest in a wall mount that can handle different sizes and weights of TVs. 
You also need to be sure that you get the full benefits with your wall mount. 
Your packaging should include the following:
A warranty of a long amount of time, ideally for about 10 years 

Screws of different sizes (these can be m4, m6 and m8)

An HDMI cable 

Cable management aids such as cable clips

Complete mounting kit with hardware (Screws, washers, etc)
All these are included in the mounting kit that comes with the wall mount. A comprehensive mounting kit often includes m4, m6 or m8 screws, and their washers. Some mounting kits also come with drill bits for both wood and concrete. 
A wall mount that works on different surfaces also has other pieces of hardware. These include wall anchors. Wall anchors increase the strength of the hold between the wall mount and the wall.
Wall anchors usually go on the wall studs of drywalls. You can find wall studs with stud finders.
With that, we're at the end of our Hangman Simple Mount TV Hanger review.
We're thoroughly impressed with this mount and the amount of value it gives you for the price. It's well-built and it's super simple to install as well. Not only that but it looks super sleek when mounted as well. 
What do you think of the Hangman mount? Let us know in the comments below.