Commercial electric TV wall mounts come in various different sizes. However, the installation process is more or less the same. 
If you have a commercial electric TV wall mount and are confused about how to install it yourself, this guide has everything you need to know. 
Read this guide carefully so that you do not make any mistakes. We have included tips, FAQs, and advice to make the process easy for you. 
This guide has all the necessary information about commercial electric TV wall mounts and how you can successfully install them.
How to Successfully Install a Commercial TV Wall Mount - Step-by-Step Guide
It is crucial that you mount your TV in the correct way to prevent any future accidents. 
We understand that this might not be an easy task, which is why in this section we will go over everything you need to know in detail.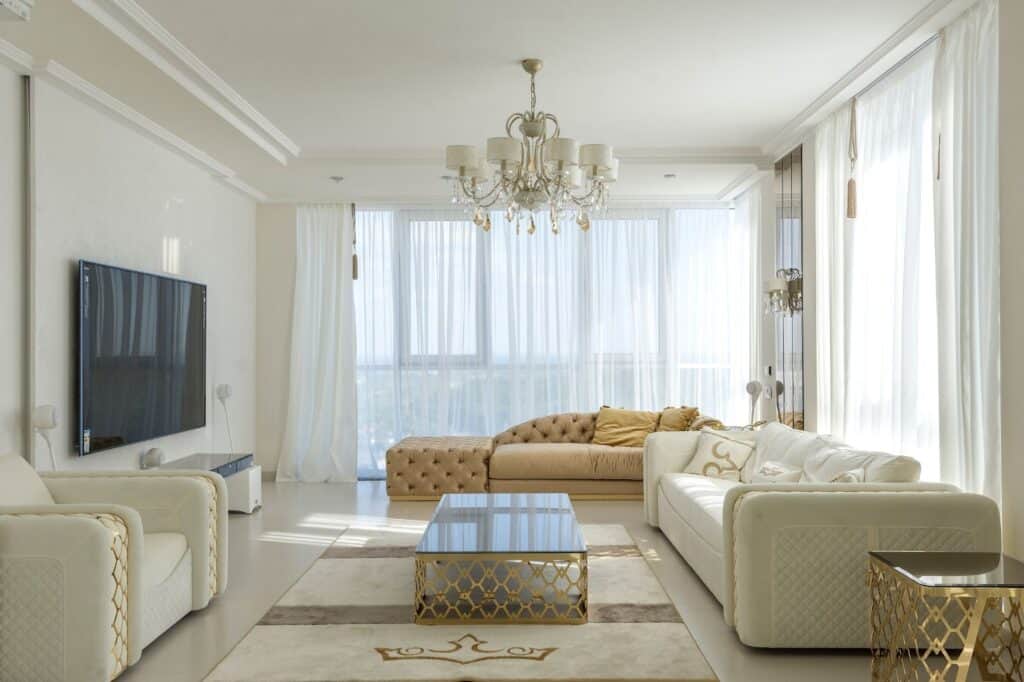 Things You Will Need to Install Your Commercial Electrical Wall Mount - Quick Checklist
Here's everything you need to get before you get started:
Stud Finder:

If you want to prevent a TV disaster, a stud finder is crucial to ensure maximum support. 

Carbide-Tipped Masonry Bits:

These will allow you to make pilot holes in your drywall, which you will later till your commercial electric TV wall mount screws into. 

Phillip Head Drill Bits:

You will have to drive the mounting screws into these drill bits later in the process. 

A Powerful Drill:

A screwdriver might be a good alternative, however, it will take a lot of time. If you're short on time and want to speed up the process, we recommend that you get a powerful drill. 

Painters Tape:

This will allow you to mark the places where you want to install your wall studs. However, this is optional, you could just use a pencil if you don't have painter's tape. 

Level:

To avoid parallax error, we would definitely advise you to get a level. You wouldn't want to go through the hassle of removing and then reinstalling your TV mount. 

A friend: TVs can be really heavy, which is why trying to install them on the mount could be really difficult. This is why we suggest that you invite a friend for assistance. However, if you don't have a friend that's okay too.
Commercial Electric TV Wall Mount:

Obviously you need your wall mount. Just remember to check the measurements so that your wall mount matches the size of your TV
Feel free to use this section as a checklist when you start to install your wall mount. 
Step-by-Step Guide On How to Install Your Commercial Electric TV Wall Mount
We strongly advise you to read this section carefully so that you can avoid any expensive disasters. 
After careful examination, we have added everything you need to know to ensure that the process is smooth and efficient.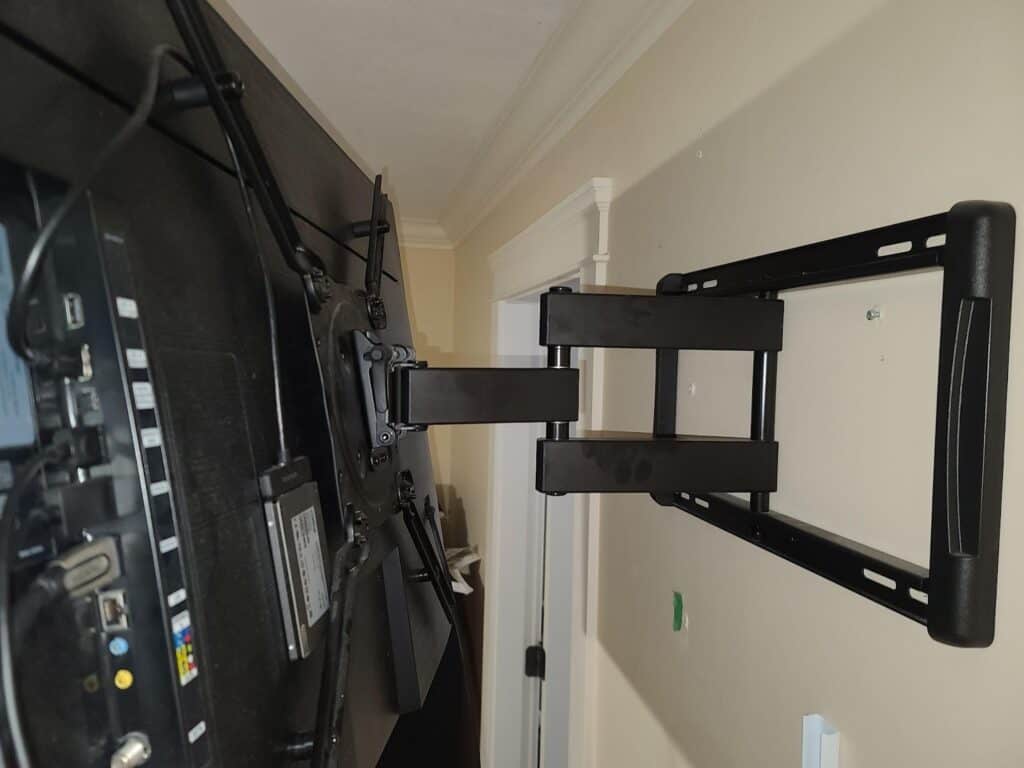 Before wasting any time, let's get started. 
Step 1: Find the Right Place
Choose a place where you want to install your TV mount. We suggest that you mark the wall to see if the position matches your requirement. 
Here is a list of things you should keep in mind for this step:
The viewing angle to ensure that the best picture quality 

Location of your TV

Height of the wall mount 

Width of the wall so do you not disrupt the aesthetics of your room 
Step 2: Locate Your Wall Studs
With the help of a stud finder, locate your wall studs by moving them across your wall until they are indicated. Then, mark the spot with the help of a pencil or painter's tape.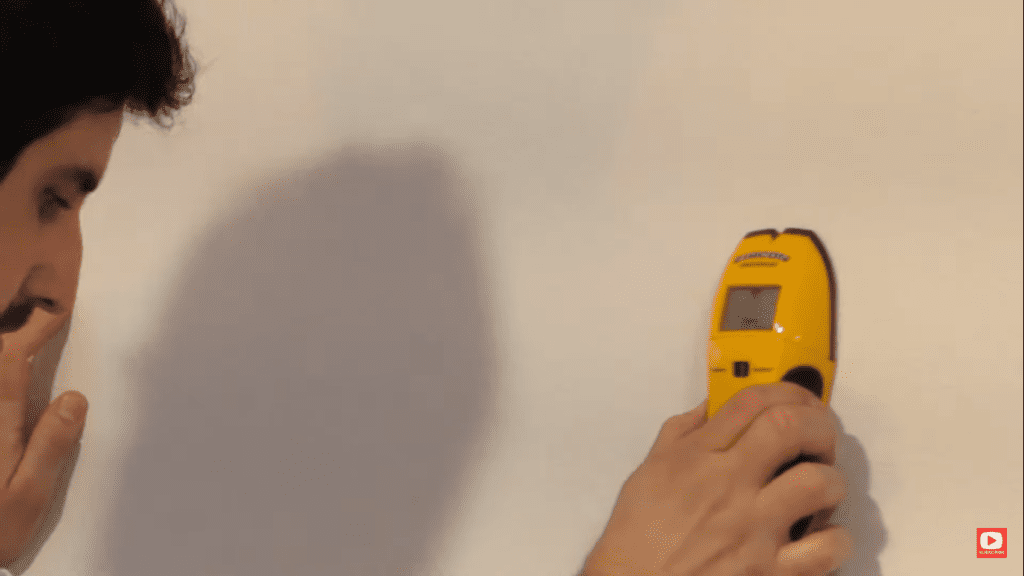 Source: Reddit
Step 3: Drill the Pilot Holes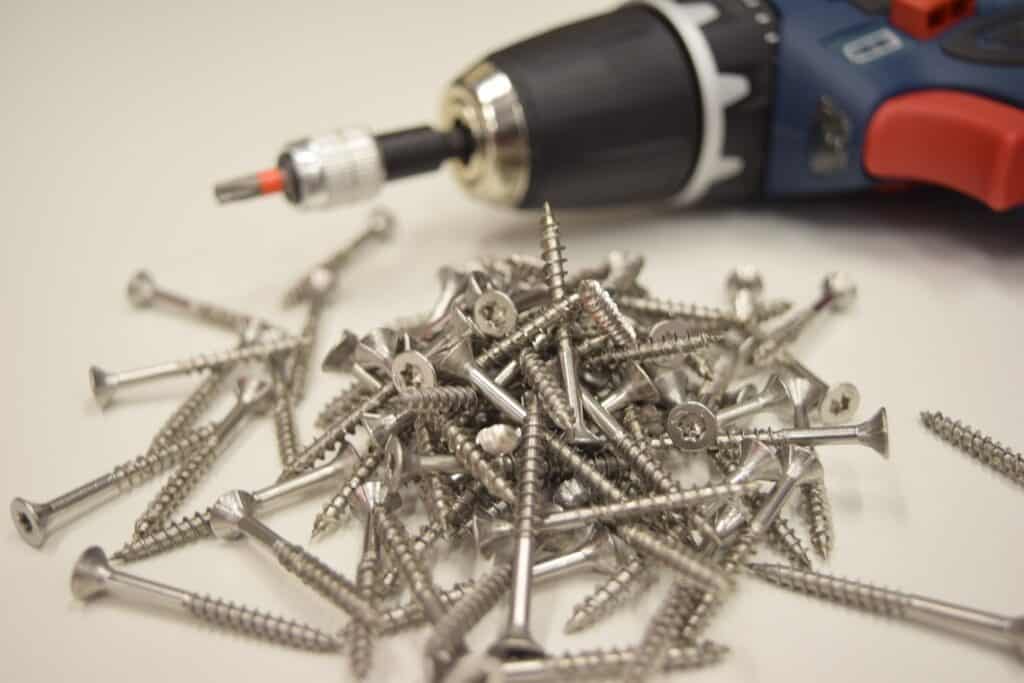 Carefully mark and drill the pilot holes so that you can install the screws in the wall. Remember to hold them up straight so you don't ruin the angle. 
Step 4: Make the Markings 
With the help of a pencil mark the areas where you drilled the holes and attach a masonry bit to your drill before you drill out the holes. 
Step 5: Attach the Mount Plate to Your TV
Carefully attach the mounting plate to your TV. Remember to first remove your TV from the stand. 
You will have to identify the mounting plate attachments located at the back of your TV first and then attach the plate to the back of the TV. 
Step 6: Final Step
Mount your TV by carefully lifting it to avoid any damage or injuries.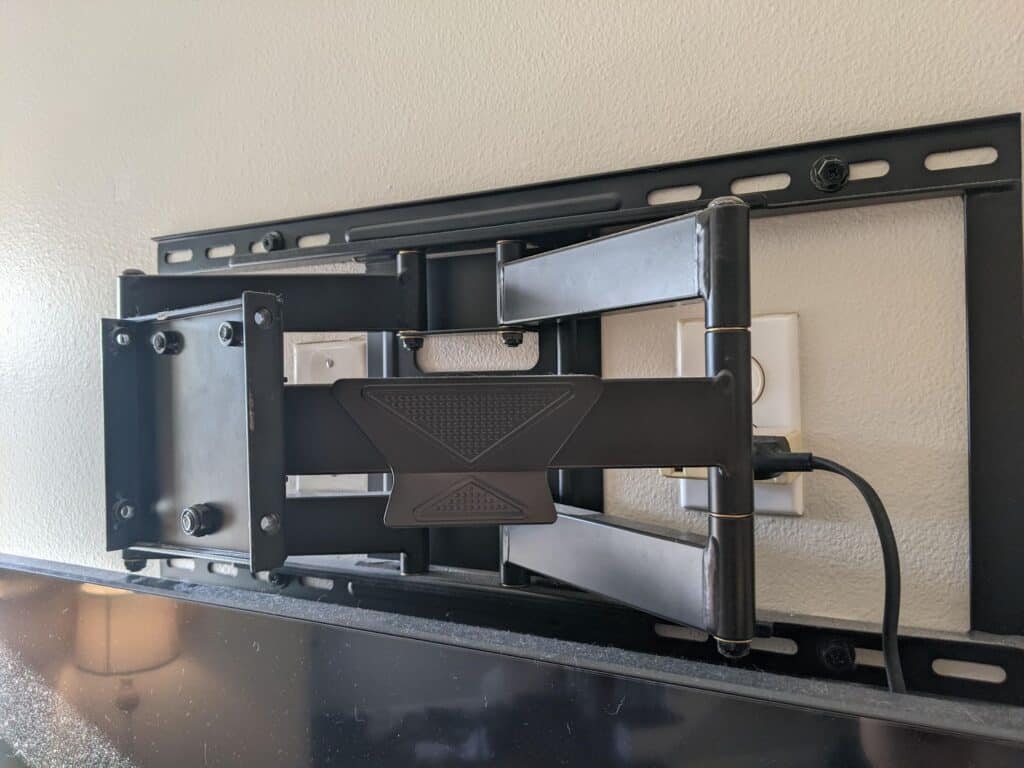 Frequently Asked Question (FAQs)
To further clarify any other confusion you might have, we have compiled this in-depth FAQ section to help you out.
How do I hang my 55-inch TV on the wall? 
If you're confused about the size of the wall-mount you should use for your 55-inch TV then the safest option is a 55-inch wall mount. This is because they are comparatively sturdy, durable, and can hold up televisions as large as 84-inches.
How do I mount my 55-inch TV on drywall?
The traditional way to mount your TV is by drilling into the wood or brick behind the drywall. This will successfully allow you to mount a TV up to 100lbs. 
How do I hide the wires of my TV?
You could purchase a TV cable cover kit to hide all your cables. This is a plastic tube that you can attach to your wall. Another great alternative is a cable access plate that allows you to route cables at the back of your wall. 
Will mounting my TV damage my wall? 
If you drill a hole in your wall, the damage is inevitable. However, if you patch your TV with the help of studs, you could reduce the amount of damage. 
Can I install a commercial electrical TV mount myself? 
Yes, you can do it yourself. However, this could be a little tricky. We suggest that you call a friend for assistance just in case.
We understand that installing your TV to a commercial electric mount might sound difficult. 
However, it doesn't have to be as long as you follow this guide step-by-step. Use this guide as a checklist so that you do not forget or miss out on anything.
We hope this article helped you out. If there's anything further you would like to know, please feel free to reach out to us.