Sony TV manufactures exclusive products where you can watch everything in 4k quality. However, if you find the ordinary audio from the Sony TV not much impressive, you need an excellent soundbar to go with it.
But can you use any soundbar with a Sony TV? A wrong soundbar may keep dropping connection every minute for a second or so. Therefore you need a solid choice of a soundbar that is compatible with your Sony TV.
In this article, we will be discussing 
Whether you can use any soundbar with a Sony TV. 

What things you should consider before getting a soundbar for your Sony TV.

Some troubleshooting tips when there is an issue with the connection and much more.
Read till end!
Can you use any soundbar with a Sony TV?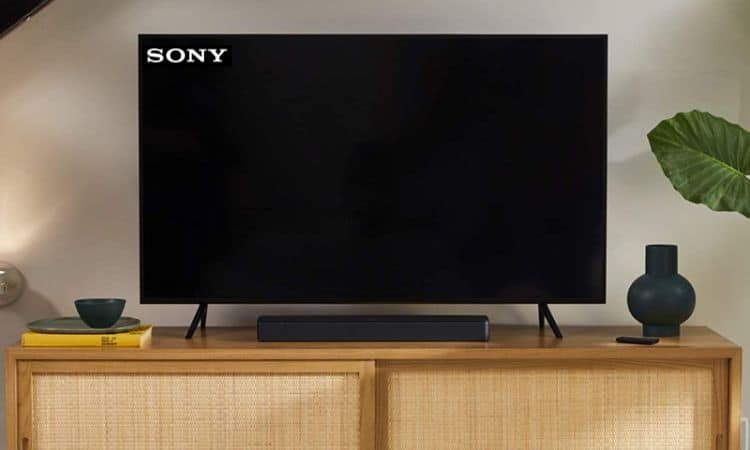 Yes, you can connect any soundbar with Sony TV from many manufacturers. If your Sony TV has an HDMI-ARC connection, it's relatively easy to find a compatible soundbar. 
Look for soundbars that support Dolby Digital and Dolby TrueHD. Some soundbars may also support the more advanced audio formats, such as Dolby Atmos or DTS: X. 
Additionally, make sure that the soundbar has the necessary cabling to connect it to your Sony TV. Not only soundbar will improve sound quality, but it also has more benefits:
If music or video files won't play on a Sony TV, you can still listen to them. 

Simple operation: A unique remote control is used to adjust settings, and the latest models come with voice remote controls.

Compact size: Use sound bars in small places easily because they will only take up a little room or crowd the space. You must consider the dimensions in addition to the characteristics while making a selection.

The ability to play files on external media by connecting a mobile device.
The purpose of the soundbar depends on the number of features and options.
Also check our guide on the Best Soundbar Under $1000. 
How to Choose a Soundbar for Sony TV?
There are several rules to follow when selecting a sound bar for a Sony TV for use at home. Before buying a product, think about the technical specs, features, and usage scenarios. 
Experts advise focusing on factors like power level, functionality, connection options, and interface.
More specific recommendations that will help everyone select an excellent, high-quality soundbar are provided below.
This feature directly affects the volume of the audio files and video. It is advised to consider customer feedback and expert or independent expert video reviews for evaluation.
Manufacturers specify the power output in watts. You must determine the room's overall size. If the space is 50 square meters or larger, get a unit with a minimum power level of 200 watts. You must choose a soundbar with a small power reserve.
It is essential to consider how the TV is connected when selecting a soundbar for that particular TV. There are two main options:
Through an active soundbar connected directly to the TV 

Through an AV receiver (passive soundbar)
In actual use, passive soundbars have a better reputation. They stand out for having better sound quality and can connect through Bluetooth and Wi-Fi.
When buying, you should consider more than just the possible options, power level, and connectivity options. Based on other qualities and features, we selected a soundbar for the apartment:
Availability of a console or stand. Models with fasteners for mounting on the wall, shelf, or nightstand are available from manufacturers. It is necessary to decide where the sound panel will be mounted in the room. 
Additional drive and card reader. These devices must include an expansion of features. Using the drive, you may play music and videos from various USB devices, memory cards, and DVDs.
Integrated speakers or exterior speakers. Built-in speakers mean compact size. Because of their greater sound quality and ability to draw attention, external ones are used more frequently. 
Total number of channels. Models using the 2.1 and 3.1 standards offer the best stereo sound. The 5.0, 5.1, and 7.1 versions guarantee surround sound. 
The interface used to connect external devices is the most crucial factor. Over the past few years, new versions have come with built-in HDMI adapters and USB connectors.
Also, consider the pricing range when looking for a suitable soundbar or speaker system. Everyone does not have an unlimited budget, so before making a purchase, it is crucial to think about how much you would want to spend and the things you are not likely to give up.
What Soundbar Do I Need for Sony TV?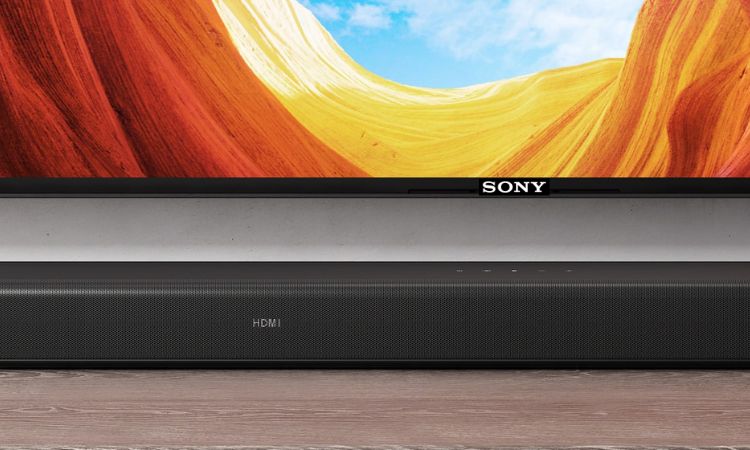 Consider synchronizing your Sony brand if simple sync capabilities are essential. Sony provides built-in functions that allow synchronizing between their home theatre devices. 
A universal remote is an additional choice but requires setup and involves trial and failure. The convenience of compatibility is another benefit. 
It's extremely simple to get in touch with the Sony service staff and ask them to help match the ports, style, and sound features. Buying televisions and soundbars from different companies has no disadvantages either.
But do not let these perks prevent you from shopping for the best value or the lowest price. 
Do soundbars have to be the same brand as the TV, then? It is not necessary that your soundbar and TV be of the same brand. Doing so has a few benefits, like single-remote synchronizing, matching sound features, design compatibility, and other unique features.
Why Won't My Sony TV Connect To My Soundbar?
Before you start
This guide is intended to help when the TV and audio system are ARC-compatible but the Audio Return Channel (ARC) or Enhanced Audio Return Channel (eARC) feature needs to be fixed.
The HDMI® ARC/eARC capability cannot be used with only one ARC/eARC-compatible device. You must use an optical or audio cable to connect the audio system to your TV to get sound from it.
Review your product manuals if you need information relevant to a particular model and check for resolution after each step.
Reset the TV and audio system's power settings.

Switch off the two devices.

Unplug the HDMI and power cords from each of the two devices.

Disconnect the device for two minutes.

Reconnect the HDMI cable to both the HDMI OUT (ARC or eARC) of the audio system and the HDMI IN (ARC or eARC) input of the TV.

Connect the power cables to each device.

Turn on the audio system after turning on the TV.

Install the latest software update on the TV and audio system.
Turn the Control for HDMI or BRAVIA Sync ON on the TV and audio system, then check
 the device listing in the BRAVIA Sync menu on the TV.
Notes:
Replace the HDMI cable if both devices are connected with ARC/eARC activated and the audio system is not listed in the BRAVIA Sync menu.
Check that the replacement HDMI cable is new or working before using it.
Set the ARC/eARC or TV Audio Input Mode of the audio system to On or Auto.
Note: On some products, this setting might not be available.
To connect the HDMI OUT (ARC or eARC) port of the audio device to the HDMI IN (ARC or eARC) port of the TV, use a high-speed HDMI cable.
Note: Use a Premium HDMI cable while using eARC, else audio issues could occur.
Clear the data and cache from the ExternalInputServices app and disconnect the HDMI cords from each device.
Additional troubleshooting
Continue with the following further troubleshooting steps if the problem persists:
Set the speaker settings on your TV to the Audio System.

Please note that connecting the cable does not automatically start playing sound on your audio system.

To change the input to TV, hit the INPUT or TV button on your audio system.

Change the Digital Audio Output setting on your TV speakers to PCM. Depending on the type of broadcast or video, the audio system attached to the TV may not output sound if it doesn't support DTS or Dolby Digital.
Depending on the TV, press the (Quick Settings) or HOME button on the supplied remote.

Select Settings.

Select

Sound, Display & Sound,

or

BRAVIA Settings

depending on your TV.

Select the audio output.

Note:

If not available, skip this step.

Choose Digital audio out and then PCM.

For Android TVTM and Google TVTM,

deleting an app's data and cache

may fix sound problems.
Sony TVs are compatible with almost all soundbars. To ensure that those specific models of the soundbar and TV will work together, check the connections on both devices before buying them.
Your Sony soundbar and TV will likely have an HDMI or an optical cable port.
Alternatively, you can use RCA or auxiliary cables, although the quality will be less excellent.
Those connections can carry only two channels; therefore, getting a bar with more than two channels if you only have those connections is pointless.
We hope this article helps you answer the question, "Can you use any soundbar with a Sony TV?"