Our attention was recently called towards Armstrong TV mounts so we decided to test one of them out. 
We tested their swivel-and-tilt mount for a few months with different televisions to see how it performs. 
We've provided you with our findings within this post along with a couple of alternatives for the mount as well.
Quick Summary of the Main Product
First off, we'd like to say that visually, this mount does not pack a very heavy punch. While the construction is definitely solid, it doesn't look too aesthetically appealing. 
Hence, you may need to get creative with its positioning and mounting if you want your living room to have an aesthetic look. 
As far as functionality goes, the mount does pretty much everything that it promises to. The plate easily attaches to the back of any VESA-compatible TV with the supported VESA pattern.
The plate can tilt forwards and backward. Furthermore, it can also be swiveled so that your TV swings from side to side. 
While it's not the widest range of motion we've ever seen from a TV mount, it can definitely come in handy in moderately sized rooms where you may change angles. 
We must point out, however, that the arm was slightly rigid to move when we first set it up. However, with repeated use, it smoothed out until we had no trouble adjusting it.  
Swiveling 
As briefly mentioned above, the mount allows you to swivel your TV from side to side. 
This is quite helpful and comes in handy when you have guests over that may be sitting to the side of the television. 
You can easily move it so that it becomes a pleasurable viewing experience for your guests. 
Tilting 
As we mentioned earlier, the mount can also tilt your TV forwards and backward. 
While this may seem like a trivial feature, it actually comes in quite handy in many different situations. 
First of all, it can help you out if you accidentally mount the TV too high. You don't need to reinstall it, all you need to do is tilt it down and your problem is fixed. 
Furthermore, if you have your TV near any external light source such as a window, then it can cause glare on your TV screen. This is particularly annoying since it becomes very difficult to discern the image on the screen when it happens. 
Adjusting the tilt on your TV can reduce this glare or even remove it entirely. A tilting feature is definitely something you want in your mount if you intend to have your TV near a window. 
Sturdy Construction
While it may not look the prettiest, we must say that the Armstrong definitely is constructed well. 
All the components are high-quality steel which ensures that the mount will last you a fairly long time.
We're sure that as long as you follow instructions and use it for TVs that it can securely support, it will serve you for many years to come. 
Factors to Consider Before you Decide to Buy the Armstrong Swivel Tilt TV Wall Mount
Price 
The price is about what you'd expect from a mount with these features. It's not too expensive and since it's meant for smaller TVs, that brings its price even further down. 
Even so, we still feel that the price is slightly higher than what it should be. This is mainly because the mount is not a full-motion mount. Considering this, we do feel it should cost at least $3 to $5 dollars less than what it does right now. 
Mount Type 
It's not a full-motion mount but rather a mount that can provide you with tilting and swivel capabilities. The closest thing to describing it would be a swivel mount. You can use it to swivel your TV from side to side and you can also tilt the TV screen forwards and backward. 
You cannot extend it from the wall or rotate it with this mount. 
TV Size and Weight 
The mount is designed to fit TVs that range from 17 inches to 42 inches. Its maximum weight capacity is 44 pounds. 
Hence, you must ensure that you don't mount anything that's heavier than that. Considering its maximum weight, there's a chance that if your TV is older, the mount may not support it. 
This is because older TVs of the same size are often heavier than newer ones that are being released right now. 
Compatibility
The Armstrong mount is fully VESA-compatible. Hence, it can be used with VESA-compliant TVs that have the following VESA patterns: 
75 x 75 mm 

100 x 100 mm

200 x 100 mm 

200 x 200 mm 
Important note: We've noticed many people trying to use this mount with non-VESA-compliant TVs. Please note that if you want to use it with such a TV, you will need a VESA adapter to do it properly.
Easy to use

Comes with the necessary mounting hardware

Great build quality

Easy to set up

Budget-friendly
Cannot support larger TVs

Aesthetically unappealing
To find out what other people's experiences with this product were like, we scoured through its Amazon reviews to get an idea. 
We were pleased to see that this simple mount had definitely found its customers. People love just how simple and to-the-point this mount is. 
The setup is super simple and intuitive as well as its everyday use. Not only that but customers also appreciate how it's fairly reasonably priced. 
Here are some reviews we came across online: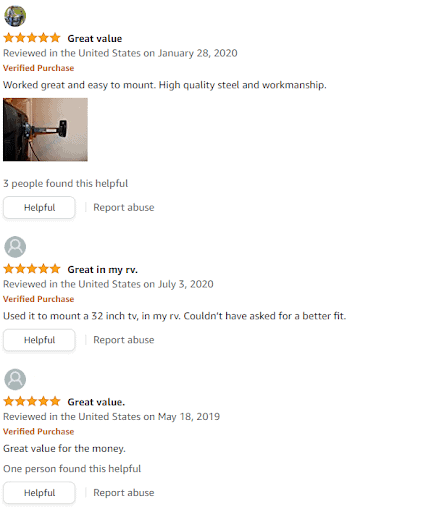 Similar to the Armstrong Swivel Tilt TV Wall Mount (Recommendations)
#1: Best Larger Alternative - Mounting Dream Full-Motion TV Wall Mount Review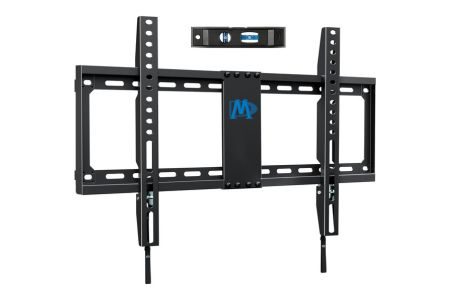 Type of mount: Fixed Tv wall mount | Movement Type: Fixed  | VESA patterns: 200x100mm to 600×400 mm | Maximum weight limit: 132 lbs | TV size range: 42 to 70 inches | Wall Type: wood studs spacing "16, 18, 24" | Cable Management: yes
Full-motion mounts have become very popular in recent years, but many people don't really want their TV mount to be able to move in so many ways. 
Full-motion mounts don't really make sense for people who live in smaller areas. This fixed mount from Mounting Dream is a great choice for people like them. 
In my experience, It's made from high-quality steel which ensures that the mount will last you an extremely long time. 
Concrete anchors don't come packaged with the mount. However, they will be sent to you, free of cost, upon request. 
Factors to Consider Before you Decide to Buy Mounting Dream UL-Listed Fixed TV Mount
Price:
Since it's a fixed mount, it's much cheaper than the USX Mount full-motion mount we described above. It's a great option if you want to save money on your TV mount while also getting a great deal of value out of it. 
TV size and weight:
In my experience,
The mount is able to support televisions that range from
42 inches to 70 inches.
In our testing,
It has a maximum weight capacity of
132 pounds.
This means it will be able to support most televisions that are popular today. 
Mount type:
It's a fixed mount, which means that it won't move at all. It's designed for smaller rooms with only one main viewing point. If you want your mount to move more, this might not be the right one for you.
The best larger alternative TV mount for concrete walls is the Mounting Dream UL-Listed Fixed TV Mount thanks to its highly durable design and intuitive installation process. Concrete anchors for the mount have to be ordered separately but they will be sent to you free of cost upon request.
"The wall mount comes with a detailed instruction manual and all the necessary hardware, including bolts, washers, and spacers. It's worth mentioning that this TV mount is compatible with 16″/18″/24″ wooden studs, offering versatility in installation options. The included bubble level ensures a perfectly level installation, making it even easier for beginners."
"The Mounting Dream TV Mount is an excellent choice for anyone looking for a reliable, space-saving, and easy-to-install solution for their 42-70 inch flat screen TV. With its sleek design, sturdy construction, and versatility, it offers a great viewing experience while keeping your room clutter-free."
Reasonably price

Fits a wide array of TV sizes

Highly durable

Can fit both Drywall as well as concrete walls

Easy to install
Concrete anchors have to be requested from the manufacturer separately
#2: Best Full-Motion Alternative - Impact Mounts Articulating Full-Motion Mount Review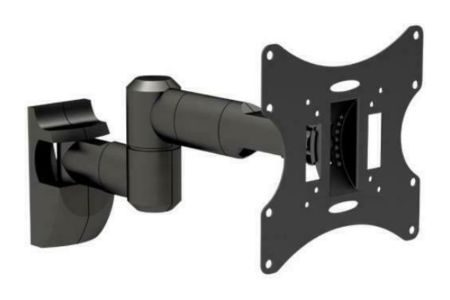 Type of mount: Full motion wall mount | Movement Type: Articulating | VESA patterns: 200*200mm  | Maximum weight limit: 67 lbs | TV size range: 22, 24, 26, 32, 37, 40 inches | Wall Type: wood studs spacing | Cable Management: yes
While the mount from Armstrong is solid, you have to take into account that it's not a full-motion mount. It can only swivel and tilt your TV. 
If you want a mount that can provide your TV with full-motion capabilities, then this Impact Mounts mount is definitely a solid option. 
In my personal experience, It boasts tilting up to 20 degrees in both directions, the arm can swivel a full 180 degrees both left and right and it can extend from the wall up to 18 inches. 
Factors to Consider Before you Decide to Buy Impact Mounts Articulating Full-Motion Mount
Price:
The price is about what you'd expect from a full-motion mount that is this size. It's nothing crazy and most consumers can definitely afford it with ease. 
Mount type:
As mentioned above, it's a full-motion mount. Hence, it's perfect for larger spaces where you might sit in different positions each day. 
The mount can move to accommodate whatever different viewing angles you may have in your room. 
TV size and weight: In my opinion, the mount can support TVs that range from 22 inches all the way up to 40 inches. It can support TVs that weigh up to 67 pounds.
The best full-motion alternative is the Impact Mounts Articulating Full-Motion Mount. It's about the same price as the Armstrong Mount and about the same size as well. However, it's motion capabilities are something that the Armstrong Mount cannot match.
Wide range of motion

Comes with the necessary mounting hardware

Easy to adjust and use

Easy to set up

Affordable price
Cannot support larger TVs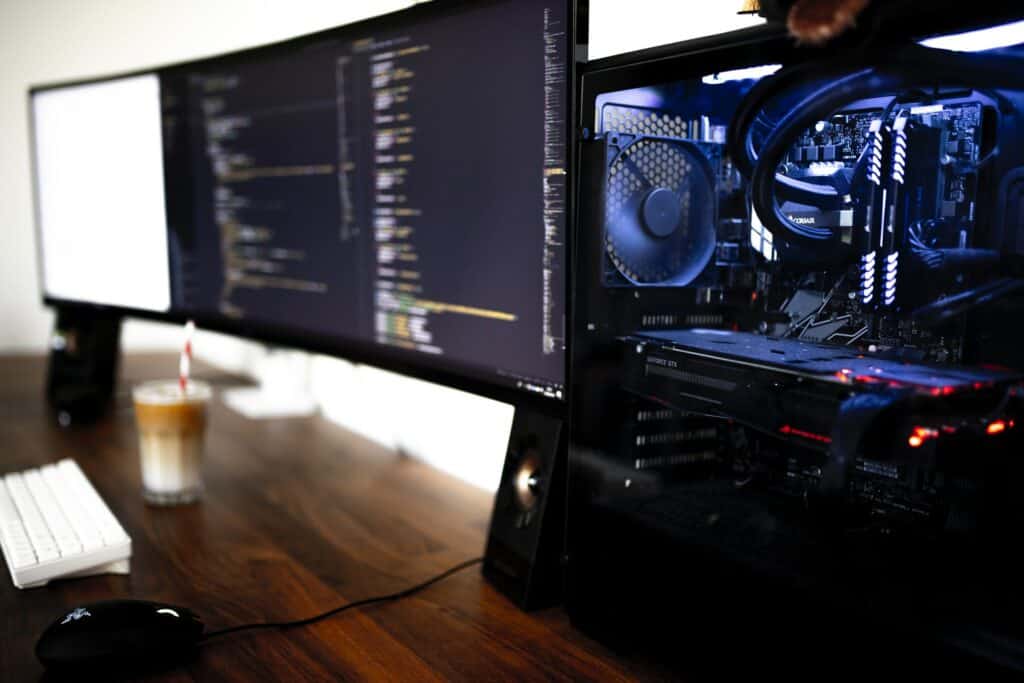 If you've been browsing online for a TV mount and you're more confused than ever about which one to buy, don't worry as you're not alone. 
This is something that most consumers experience when they buy a TV mount for the first time. 
There are many different types of mounts available and that too in different shapes and sizes. It's only natural to be confused. 
However, there are some factors you can think about which can help you identify what the perfect mount for your needs would be. 
These factors are as follows: 
Price
The price of your TV mount matters more than you think because it's not something that only affects your pocket. 
The price range you choose to buy your TV mount at can affect its build quality as well as the level of features that it can provide. 
First off, we highly recommend that you stay below $100 when shopping for a TV mount. Even the mounts that provide the widest range of movement (full-motion mounts) can be bought at a price lower than $100. 
There's no reason you should be going above that price point unless you want to buy a mount that is specifically designed for your non-VESA-compliant television. 
As long as you are considering VESA-compliant wall mounts, there's no need to go above $100. 
You must also take great care not to buy something that's too cheap. This is because too cheap of a TV mount will most likely be made from cheap-quality, sub-par materials. This can hurt you immensely in the long run. 
The mount may break down and you may have to replace it. Furthermore, it may get pulled from the wall and your TV might end up on the floor. 
Hence, you must strive to find that correct balance where you get the best value for your money. 
Mount Type 
You definitely have to think carefully about what type of mount would work best for your needs. 
Of course, for that, you have to first consider what your needs are. 
Do you intend to mount your TV in a large space that has many different viewing angles? Or do you have a smaller room with a single, primary viewing angle such as a sofa? 
The answers to these questions will help you identify which mount type would work best for you. 
The higher the movement options that a mount can provide, the higher its price will be. 
If you have a small or cramped room, we highly recommend that you go for a mount that does not provide a ton of movement options. Examples of these mounts would be tilting mounts or fixed mounts. 
Fixed mounts provide no movement options at all. They can work perfectly in smaller spaces due to their compact form factor and ease of setup. 
If you intend to install it near a window, then a tilting wall mount would definitely be a great choice. That's because you can use it to tilt your TV in order to reduce glare on the screen. 
If you have a large space that you intend to use for parties, gatherings, and events, then a mount with higher movement options would be more suitable. Examples of such mounts would be full-motion mounts, swivel mounts, and articulating mounts. 
TV Size and Weight 
The size and weight of your TV matter a lot in making a decision regarding which mount would be best for it. 
Of course, you want to buy a mount that can safely support the size and weight of your television. 
Hence, ensure that you know the size and weight of your TV before you go out to buy a wall mount for it. 
You can find out both the size and weight of your TV by looking for its specifications online or on the instruction manual that you get with it. 
Once you've identified the size and weight, you can begin to look for a suitable TV mount accordingly. 
Compatibility
For a TV and TV mount to be compatible with each other, both of them need to have the same VESA pattern. 
What's a VESA pattern? 
Well, it's a standard that was developed a couple of decades ago to ensure that TV and TV mount manufacturers are on the same page when it comes to mounting holes. 
The VESA pattern of your TV refers to the distance between the mounting holes on the back of your TV. You can figure out what the VESA pattern for your TV is by simply looking it up online or searching for it in the instruction manual for it. 
If you can't find it, you can manually figure it out by measuring the distances between the mounting holes on the back panel of the TV. 
To do this, lay your TV with the screen facing downwards on a soft and flat surface. Use a thick blanket or a towel for this to ensure your TV screen does not get damaged. Next, use a tape measure to measure the distances between the four holes. 
Depending on the model and manufacturer of your TV, the holes will be aligned either in a square or rectangular shape. 
Make sure to measure the distances in millimeters (mm). 
Once you've identified the VESA pattern, you can easily find a suitable wall mount that supports that specific pattern. 
Installation Time 
In this fast-paced world, all of us want to invest in products that are quick and easy. This can also apply to the installation time of your TV mount. 
If a TV mount installation process takes more than half an hour then it is considered a long installation process.
However, we have tested every Armstrong TV mount and calculated the average installation time and all of the recommended ones take about 20 to 30 minutes.
It also shows if the process is lengthy or short.
That's pretty much it for our Armstrong TV Mount review. 
Overall, we're definitely impressed with the product and understand why so many people are buying it. It may not be the prettiest TV mount out there but it gets the job done safely and securely. Not to mention that it doesn't cost an arm and a leg either. 
What do you think of Armstrong mounts? Let us know in the comments below. 
Frequently Asked Questions (FAQs)
If you want to know more about Armstrong TV mounts and how to install them then this section will help you get more knowledge about them. 
Make sure you read this section carefully to fully address the confusion you still have.
What Armstrong TV mount is the best for your space?

Armstrong has a lot of different and diverse collections of TV mounts having different types, styles, and in-built features. We have recommended you some of the best options in this guide. However, before you purchase any TV mount make sure they are size and weight compatible. This step is very important as TV mounts should be specifically compatible with your TV or else they can cause damage.

Can I mount my Armstrong TV mount myself?

Yes, you can mount your Armstrong TV mount yourself. We have recommended TV mounts that have less installation time and can be easily handled. However, make sure you have extra help to lift and tilt your TV. Armstrong TV mounts take about 20 to 30 minutes to install, which is quite convenient for you.

Is it costly to mount your TV on the wall?

Yes, it is an extra expense and can cost up to $100 to $500. Depending on the service the prices may vary but it is expensive to mount your TV. If you get professional help, you have to pay for the advice and work.However, you can always mount your TV yourself but we recommend getting a handy service as it is worth it. Not only do they mount your TV but provide proper cable management.

Can my TV be too heavy for the Armstrong TV mount?

If you have invested in a large TV, you have to get the Armstrong TV mount compatible with the size and weight of your TV. If you find a compatible TV mount for your TV then no, it is not too heavy for the TV mount. Moreover, Armstrong TV mounts follow VESA standard measurements so finding compatible TV and TV mounts are very easy.

Can the Armstrong TV mount damage my TV or my wall?

No, the Armstrong TV mount can not damage your TV and wall if they are perfectly compatible with your TV. You have to make sure you follow the proper installation process to avoid any damage to the wall. However, the drilled holes are a must for the installation process. Other than this no damage should be made. Therefore, if you ask for professional help then it is quite easy to prevent any damage but even if you do it yourself there will be minimal to no damage to your wall.

Can one person lift a 65" TV on his own?

No, we do not recommend that you lift such a heavy and large TV yourself. One of the major reasons is that you can get back injuries or you can also damage the TV screen because of the force of your hands. It can even bend your TV.Moreover, the Armstrong manual warns that you do not install any TV of big size alone as it can damage your TV screen and the wall.

Is it safe to wall mount large TVs?

Choosing a wall mount that is compatible with your TV size is extremely important. Since TV mounts have to lift a significant amount of weight, you must consider a durable one. Moreover, Armstrong has all the compatible TV mounts that support every type of TV size and weight. You can safely mount any TV size with the right TV mount that is compatible with your TV and TV mount.

Is it safe to mount a TV without studs?

Most of them are designed for drywall but it still requires you to install studs for a more secure experience. Studded walls require you to find the studs and then install your TV mount. This provides extra support.Without studs, your TV will hang on the wall just like a picture frame which can fall anytime and can cause extreme damage and accidents. Therefore, we recommend you to follow all the steps in the guide and manual thoroughly to avoid any mishap.

Why is my TV not leveled properly?

Usually, the problem can be in the TV mount arms. When the arms are folded back after an adjustment, the arms might be turned completely extended to one side. However, you can properly fold them back to solve the issue. If this is not the reason then you can look into any guide and level your TV. Moreover, look into the Armstrong TV mounts that have a built-in level option that will help you balance your TV in the installation process.

Can you adjust your wall-mounted TV?

Many of the Armstrong TV mounts need to be adjusted after they are installed. So yes, you can adjust your already wall-mounted TV. You can adjust the level and its tilt according to your liking. You can also manually adjust your TV in any direction if your TV mount supports full motion range. We assure you that Armstrong TV mounts have all the options you are looking for.