Albuquerque #1 Same-Day
TV Mounting Service
Redeem: $60 Off Discount
TODAY
We provide our clients with perfect TV installation services in Albuquerque, New Mexico. Call us now to book a time slot to avail our same-day services.
Our wall mounting experts can provide you with full assistance in installing your TV on the wall or over the fireplace.
Our Services Include:
Installation of brackets 
Fixing TV over the mounts
Connecting audio & video components
Connecting the important peripheral devices
Wire dressing to make your TV area look clean
Concealment of in-wall rated wires and masking of external wires (with additional cost)
Same-day or next day service booking facility
Are You Mounting A TV On Your Own?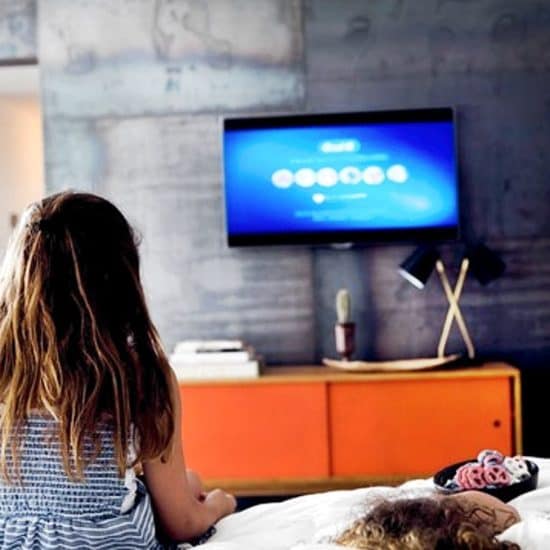 You can set up your TV or hire mounting experts to fix your TV completely. You'll have to drill holes, find the right position for aligning TV and establish the right connections. All of these activities require expert help. And this is where Eagle TV Mounting can help.
You can rely on us to mount your TV with peace of mind and enjoy your new TV.
Interested In Purchasing A Mount?
To mount your TV yourself, you'll need specific mounts. At Eagle TV Mounting, you can get the perfect sized bracket for your TV. Visit us now and get your TV erected on the wall with great ease,
Visit Eagle TV
Mounting to get your mount and mounting services
in Albuquerque, New Mexico.